It's been a while since I biked and recorded a route and route about it. Which is not good, of course, but better late than never.
This was a nice, gentle step back into it. I was debating whether to do a short loop through Leoprechting and Graß, or a longer loop down to Bad Abbach, and in the end I split the difference and opted for Scharmassing and Neudorf and Hohengebraching as waypoints. There are (what look like) some nice walking paths between Neudorf and Pentling; we should go give those a try before the weather gets too wintry.
With a high of 10 °C today, I was just barely warm enough in my two layers, as long as I kept moving. That's not going to last.
Snaps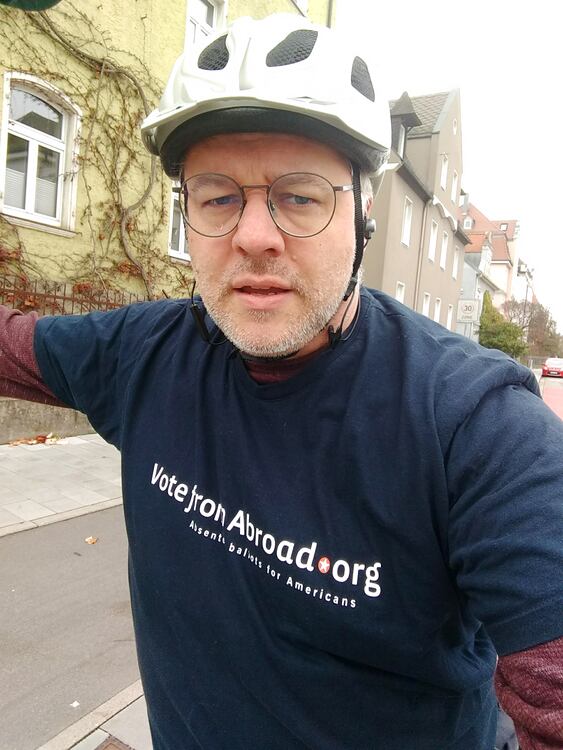 Out doing some human billboarding. Election day approacheth!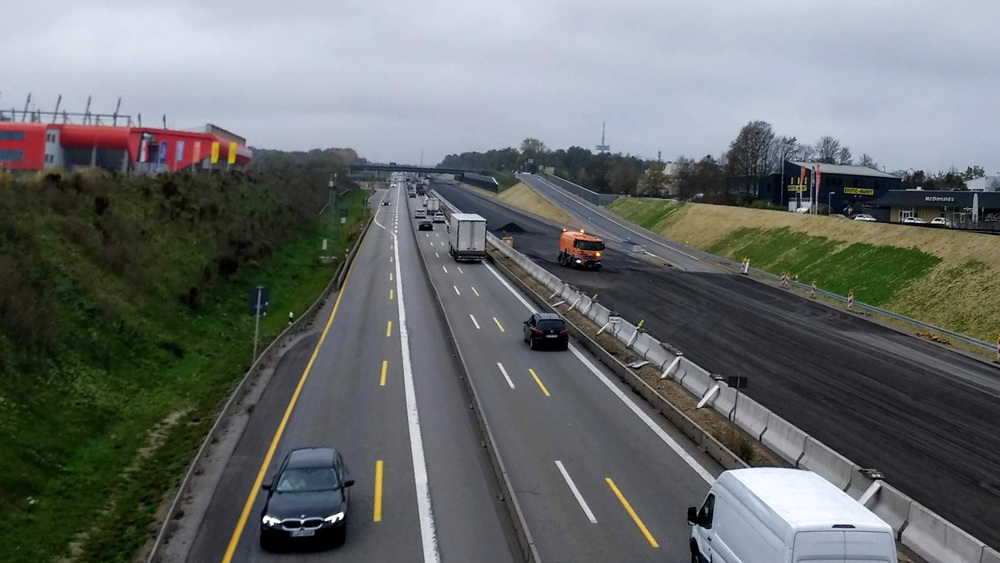 The A3 is still being worked on near the Conti-Arena Jahnstadion. Glad we don't plan on using the car there much in the near future.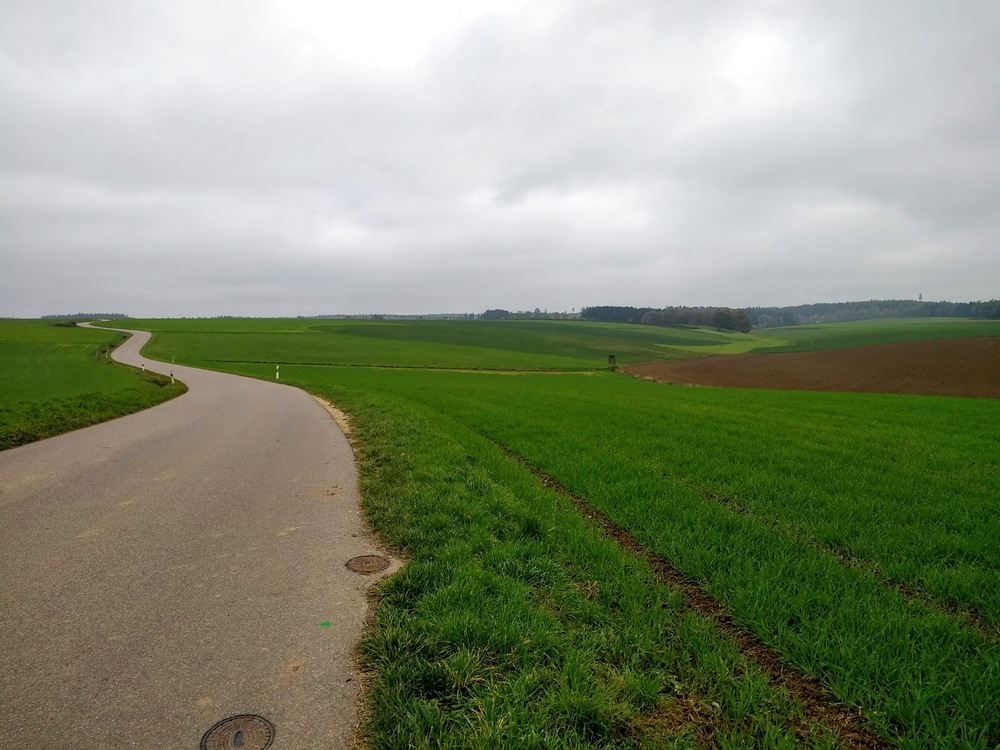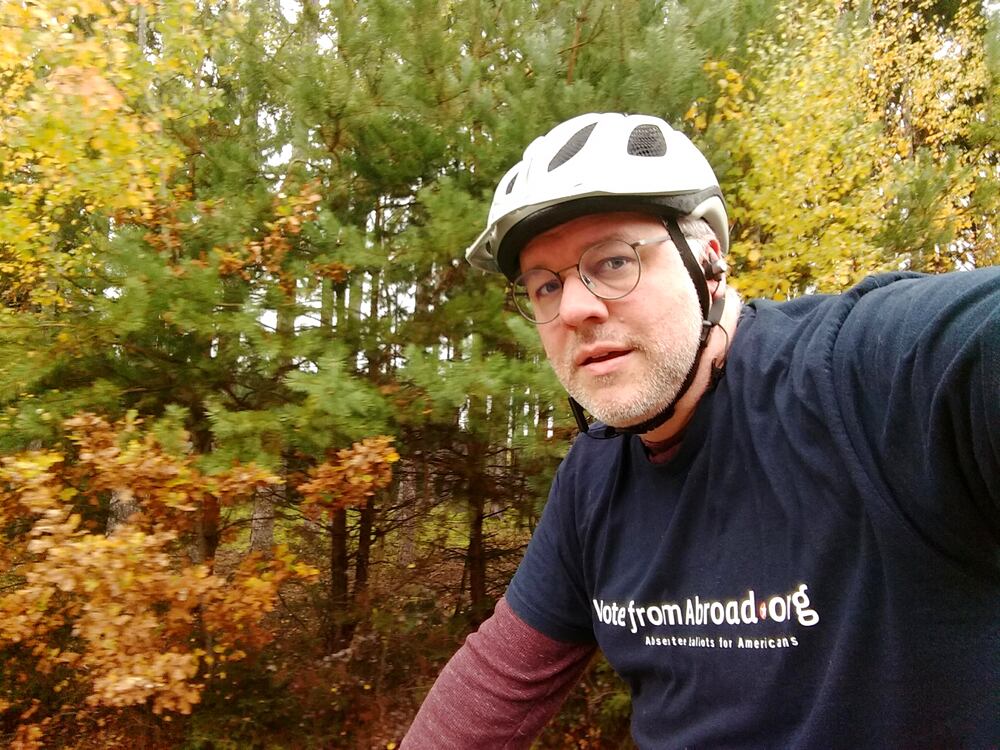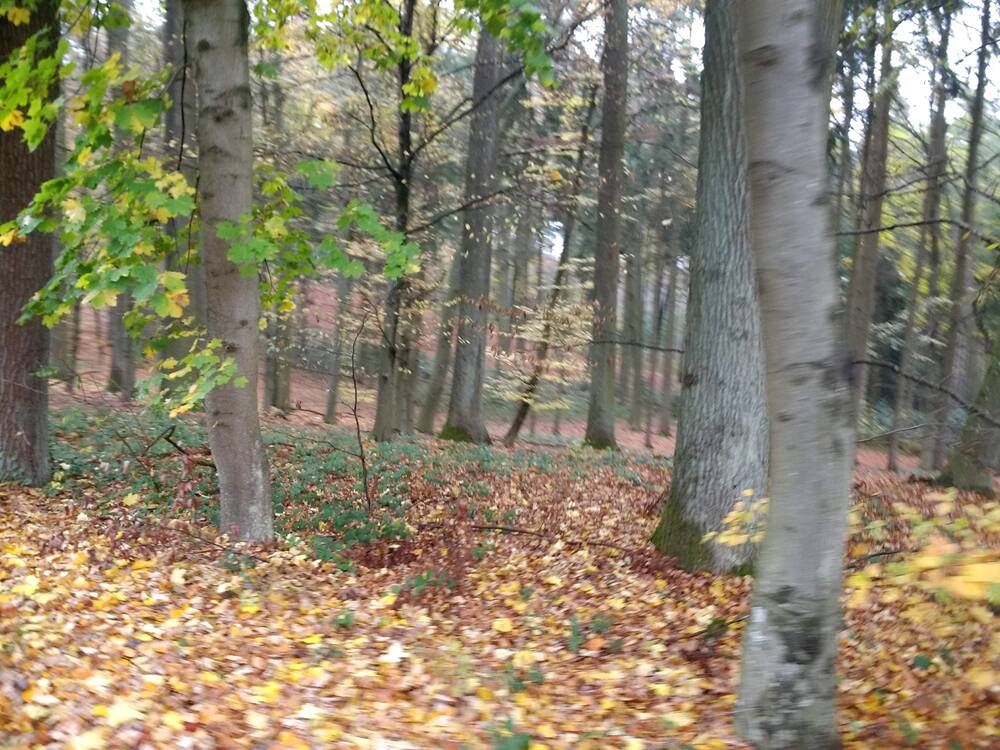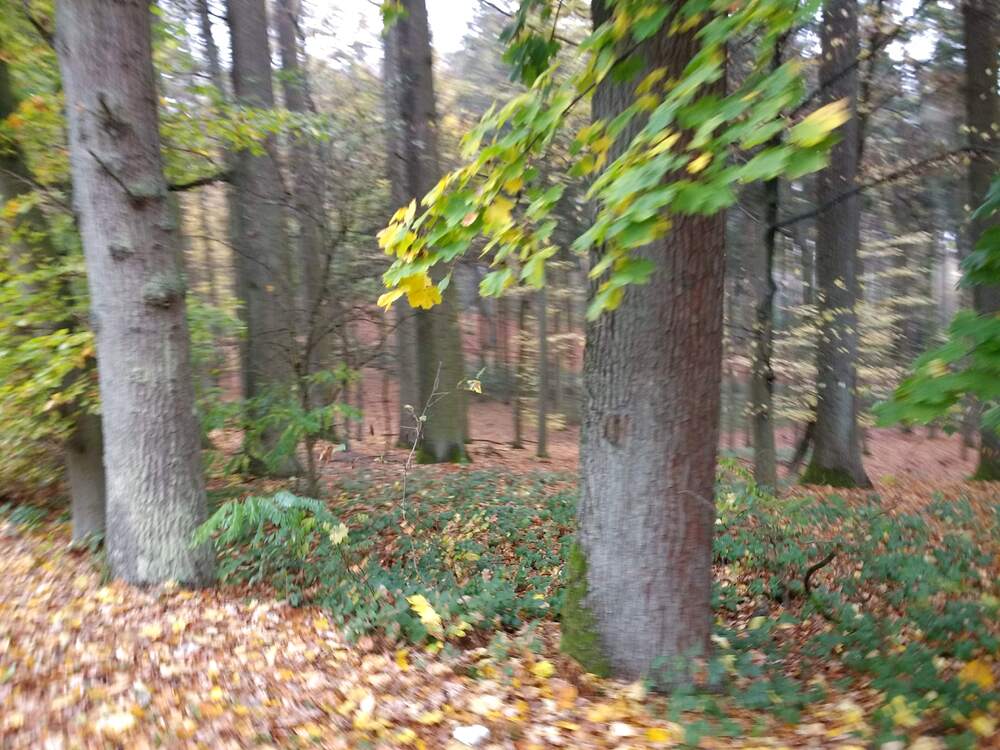 Sort of interesting blur effect from being in motion and holding the camera.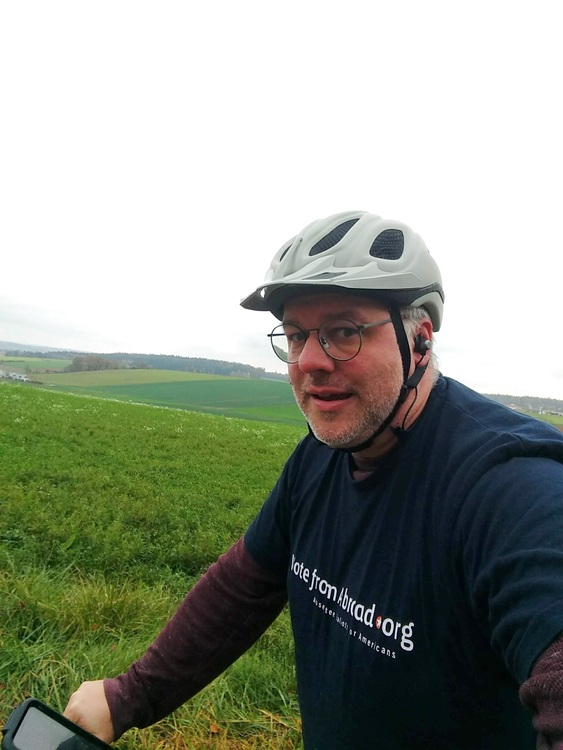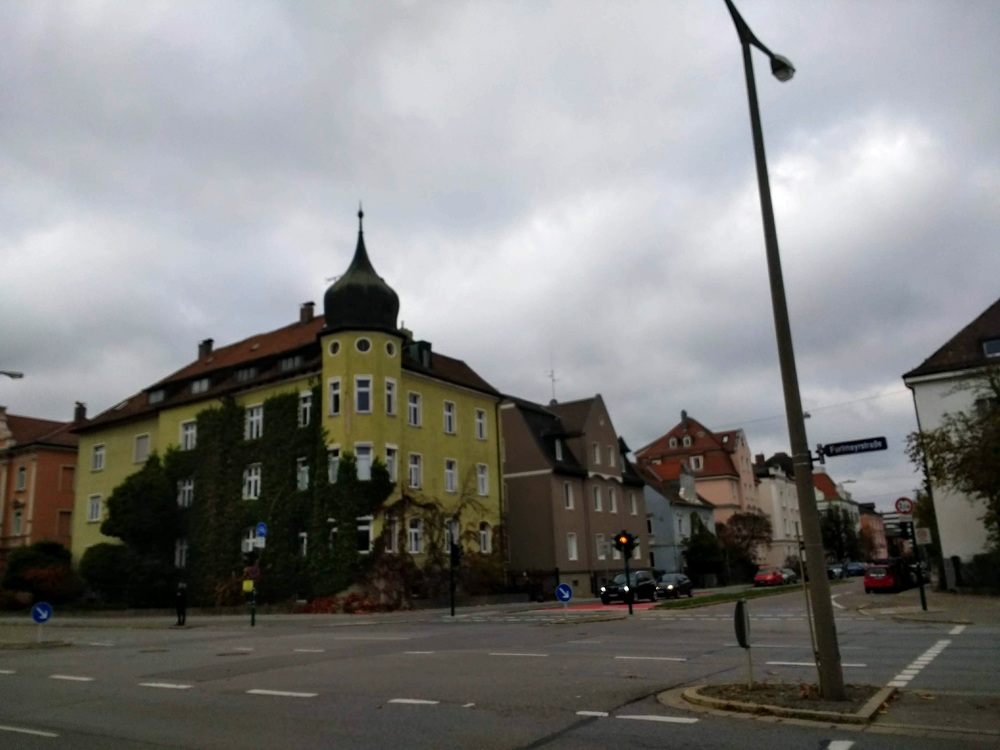 Route
You might need to tap or click the map to make it bigger. The red solid route was my intention. The blue dashed route is my actual route.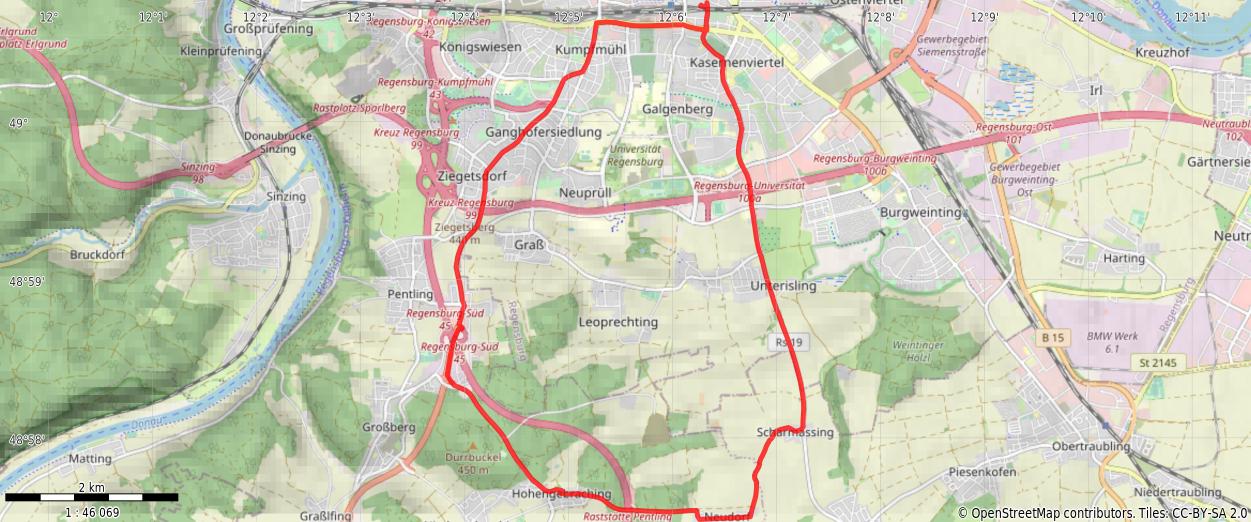 Stats
Total Distance:       17 km 
Time:               1:08
Average speed:        15 km/h
Max speed:            45 km/h
Altitude range:  334-447 m