I was running low on Earl Grey, organic and packaging free, so I grabbed an empty, cleaned-out pickle jar or something and hustled up to Quantum Satis to refill on that, and green cardamom pods, and star anise. They were out of star anise, and they won't be restocking it: sadly, they're shuttering for good on July 31st, 2022. The owner told me the economic situation of their store is just not sustainable. That means the only Unverpacktladen I know of in the area will be Füllgut (a play on fühl gut, or "feel good") in the Regensburger Altstadt.
Bummer.
When I stopped for a water break outside the shop before returning home, I saw someone else had already had their little water break at the same spot.
Snaps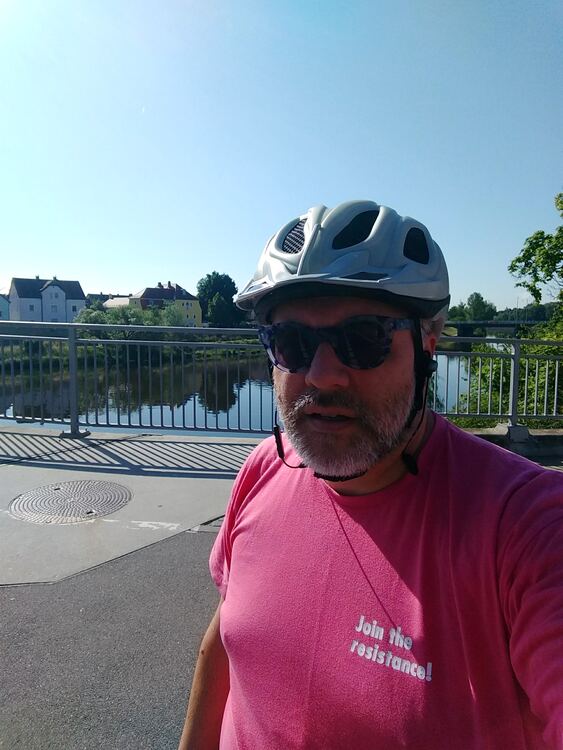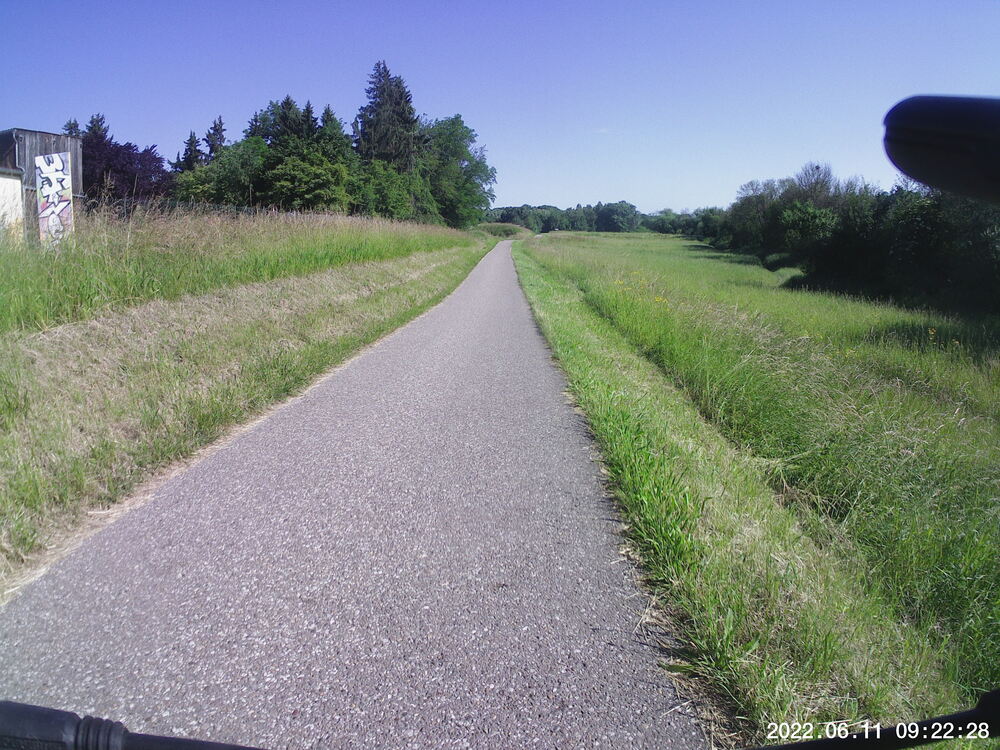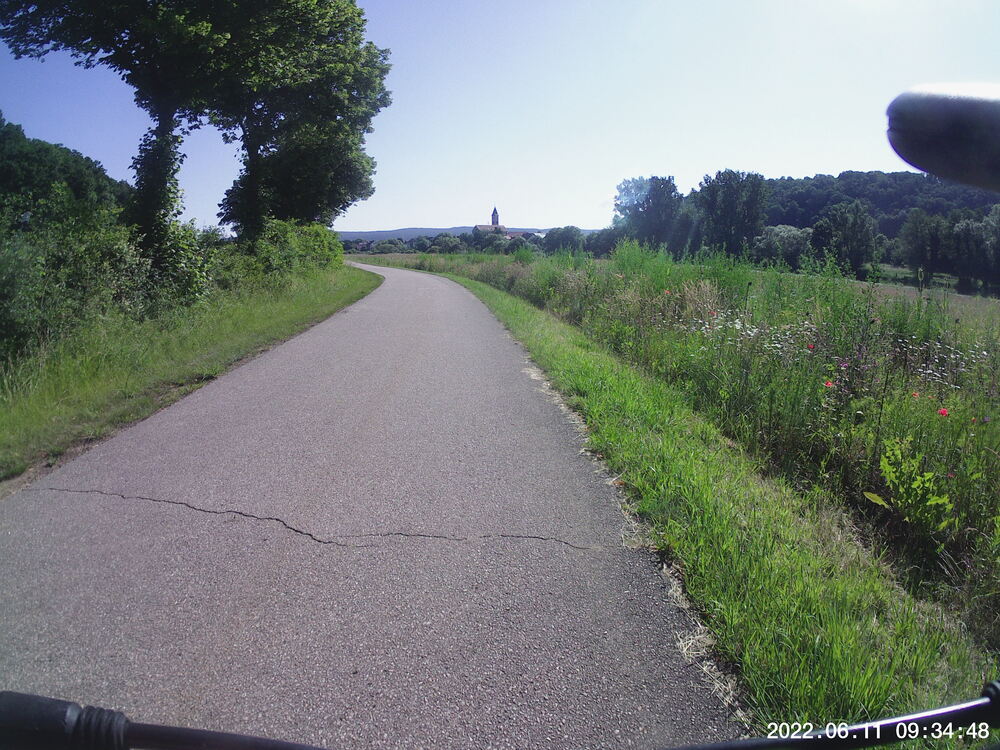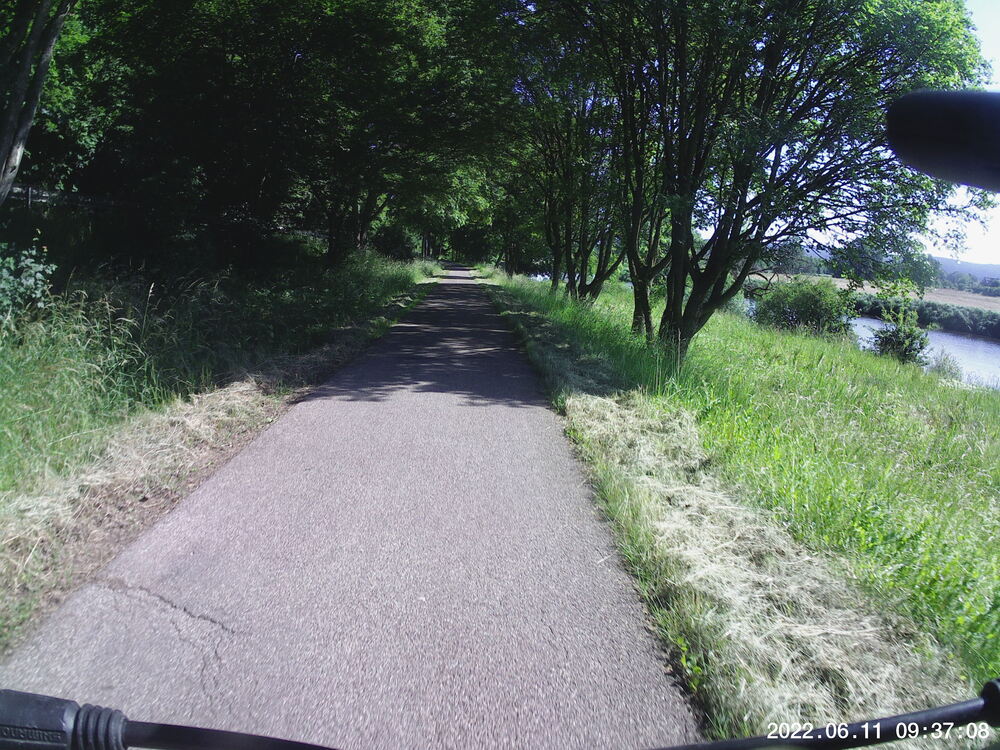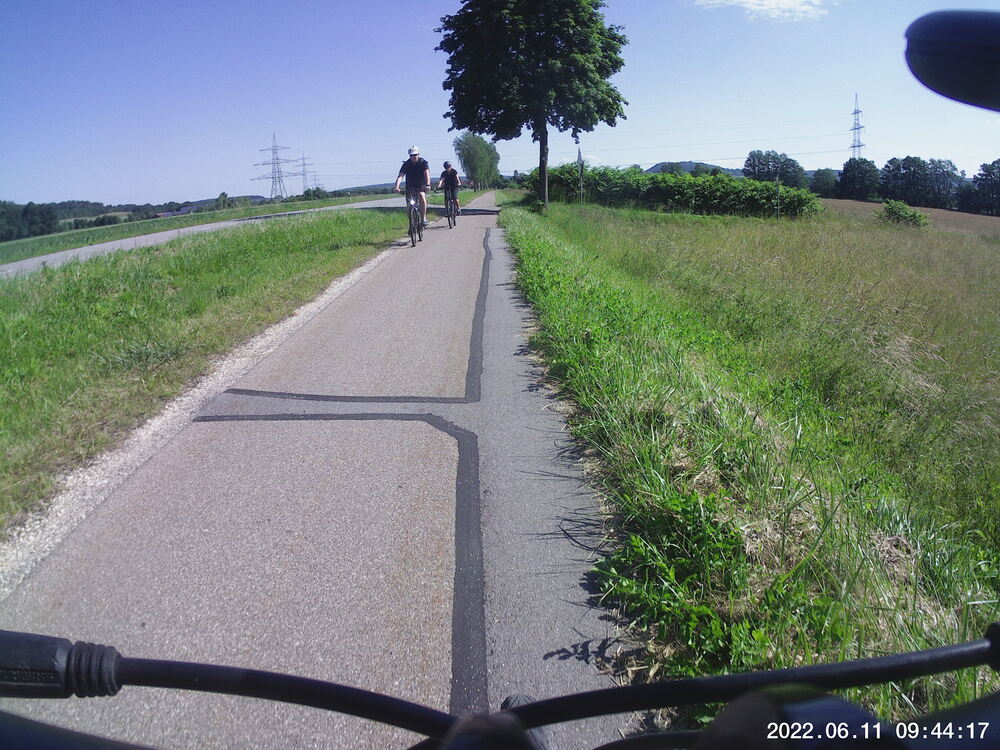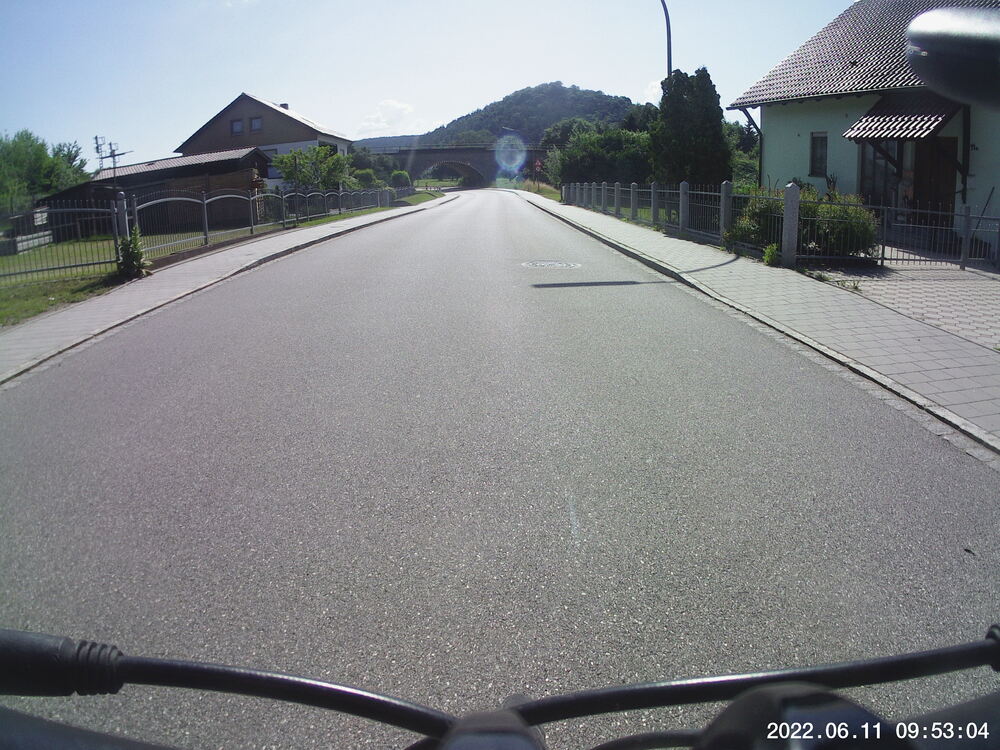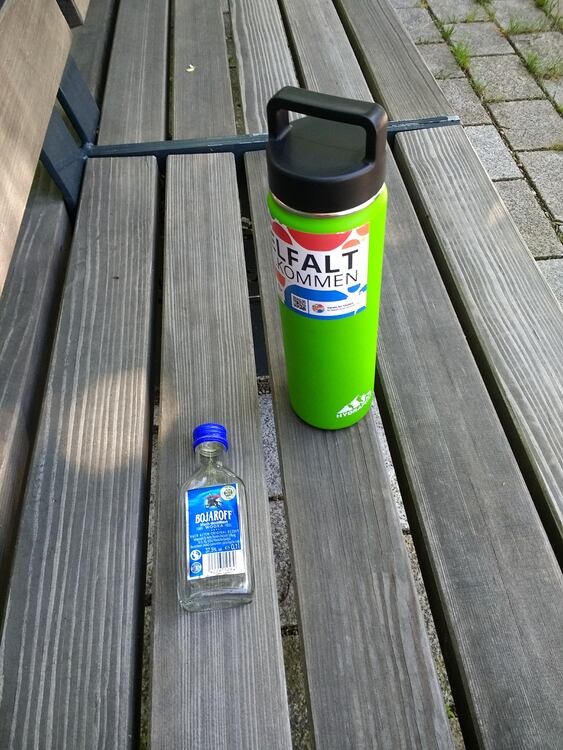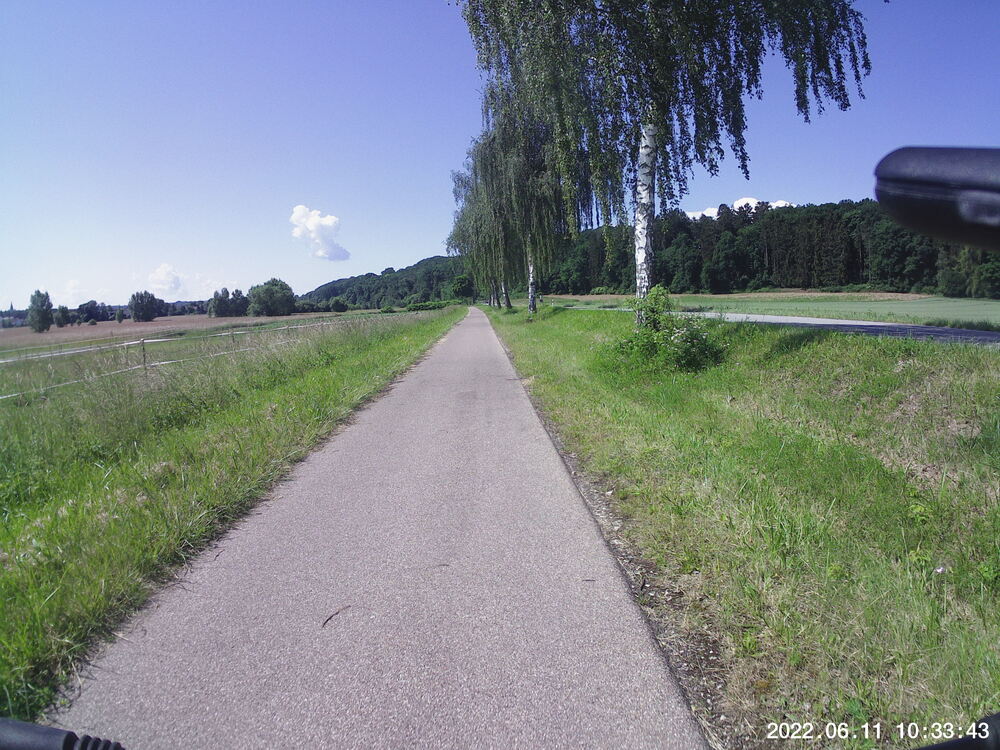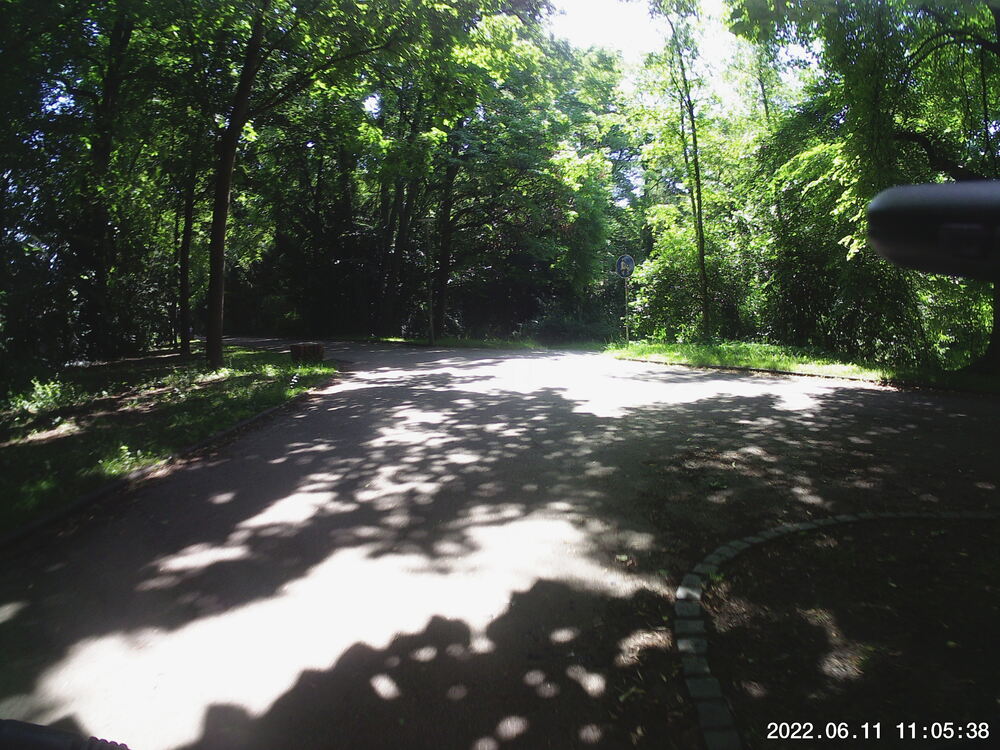 Video Recap
It's just a shorty video of me heading down into an underpass and coming back out.
Route
It was pretty much straight up and down the banks of the Regen river. I neglected to stop recording the track upon my return, so that kinda ruined it.
Stats
Total Distance:        30 km 
Time:                1:35
Calories:            1044
Calories from fat:     19 %
Average Heart Rate:   128
Maximum Heart Rate:   151
Fat Burn:            0:13
Fitness:             1:22