It was supposed to be as glorious as yesterday.
It never got there. I delayed the start of my ride as much as I could, hoping for sunny skies and warmer temperatures, and while I didn't get rained on, I never saw the sun after all.
Snaps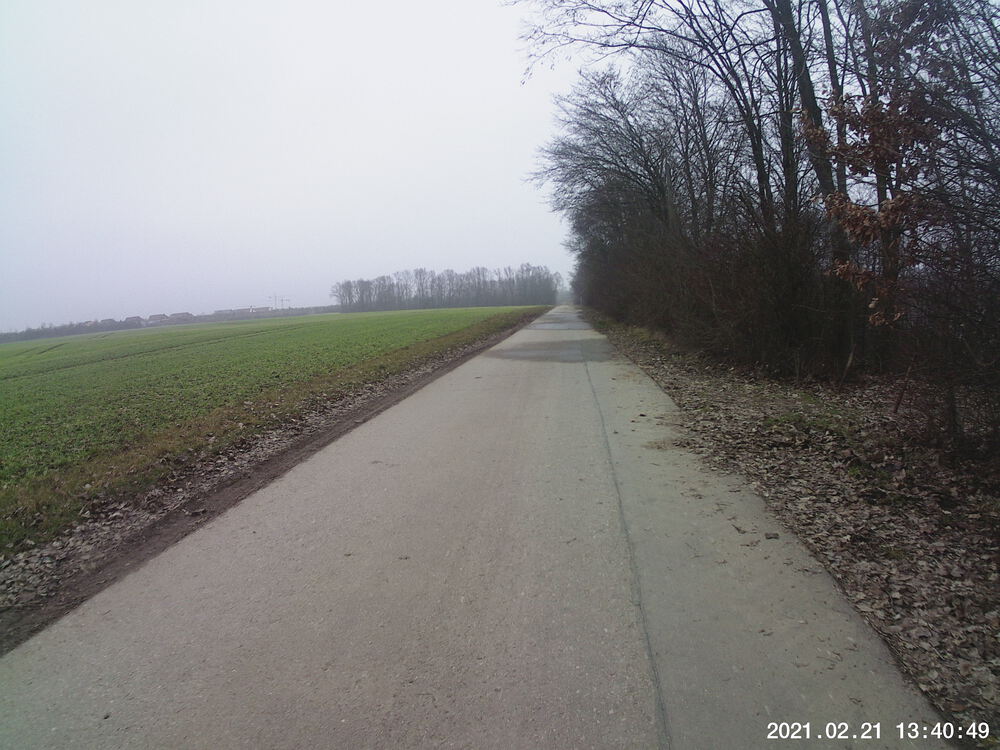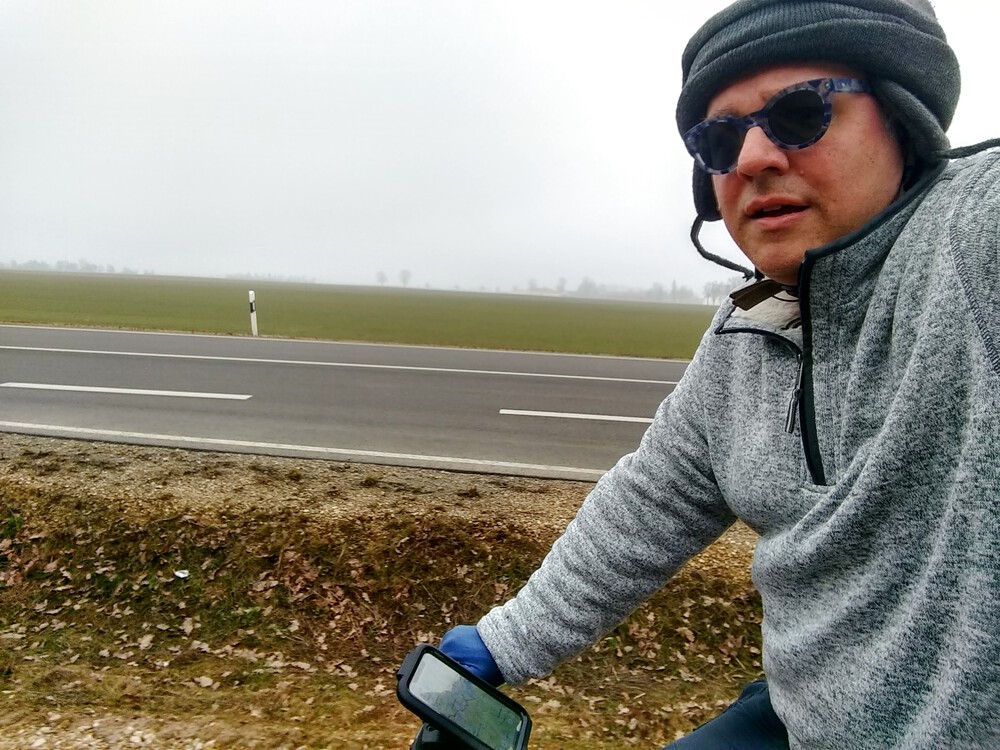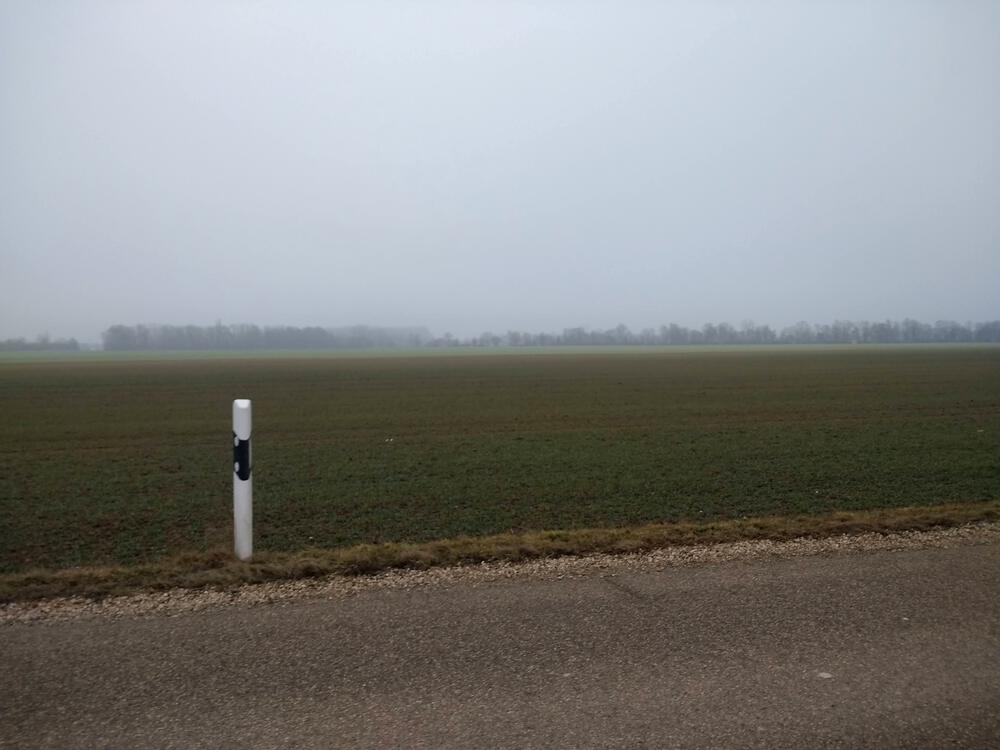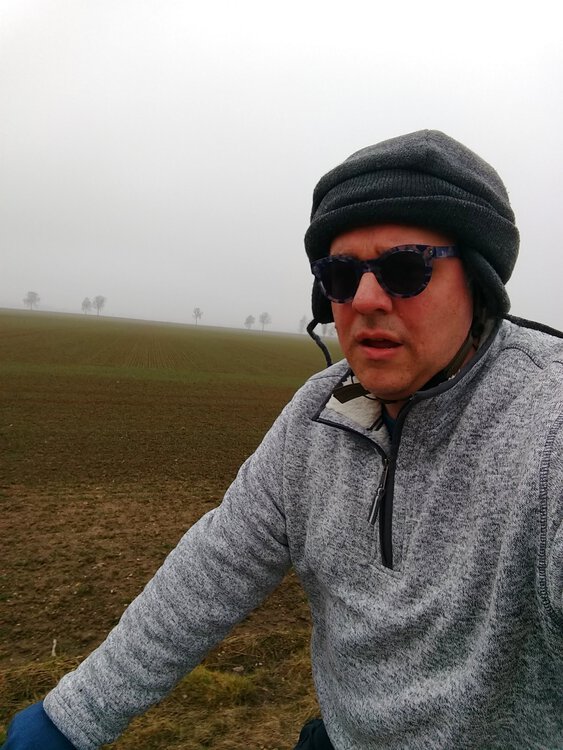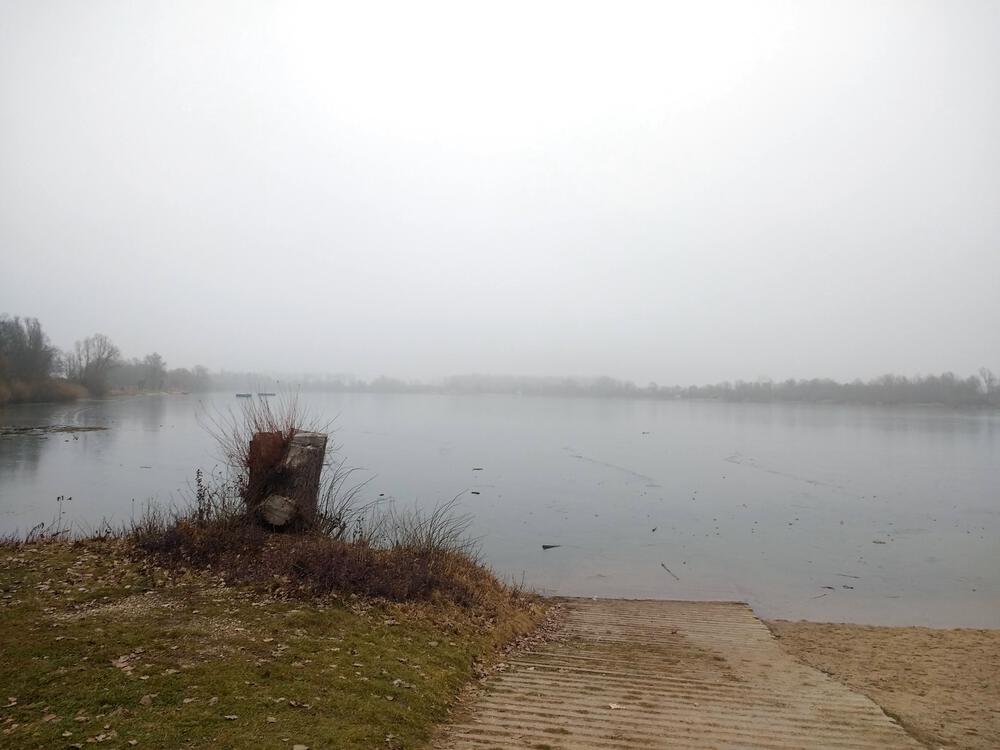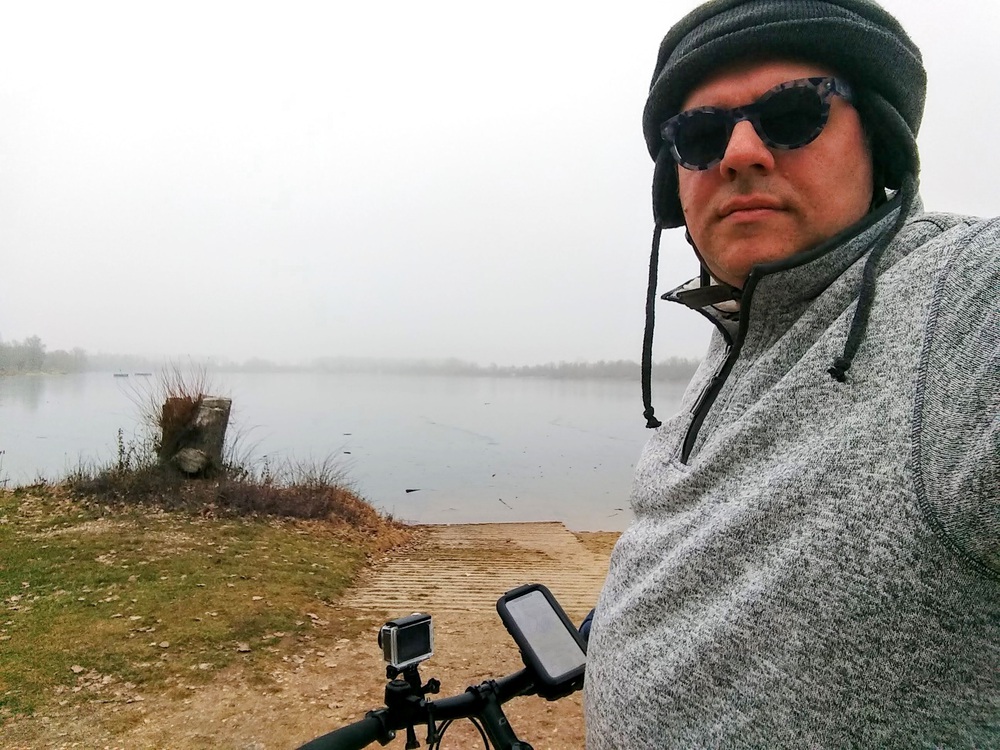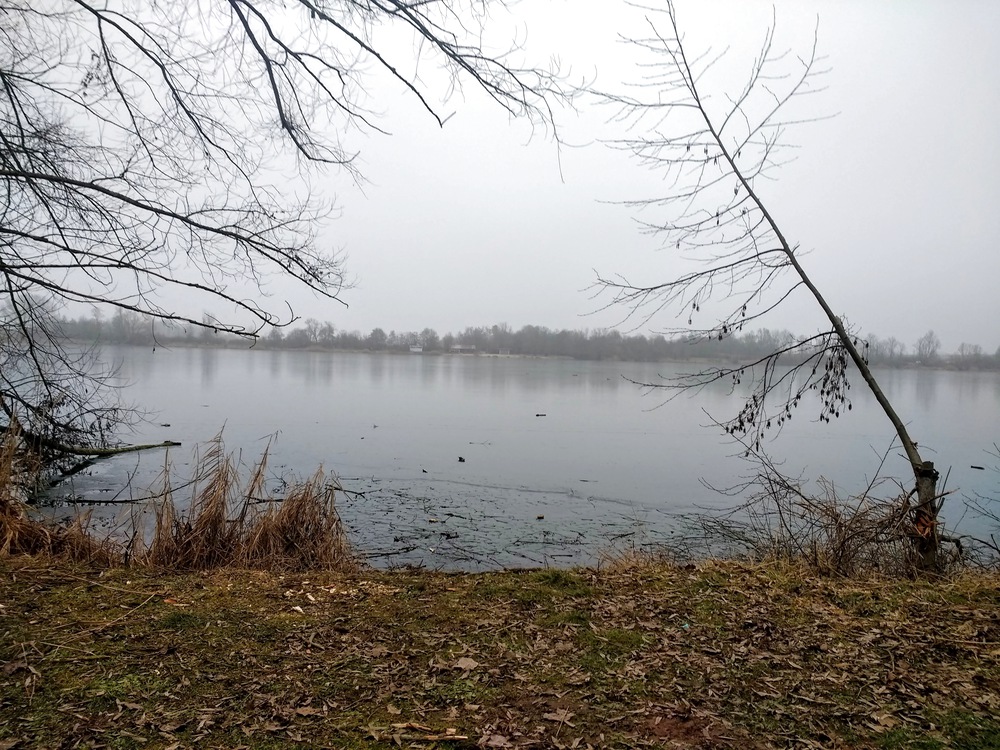 Video Recap
None today!
Route
You might need to tap or click the map to make it bigger. The red solid route was my intention. The blue dashed route is my actual route.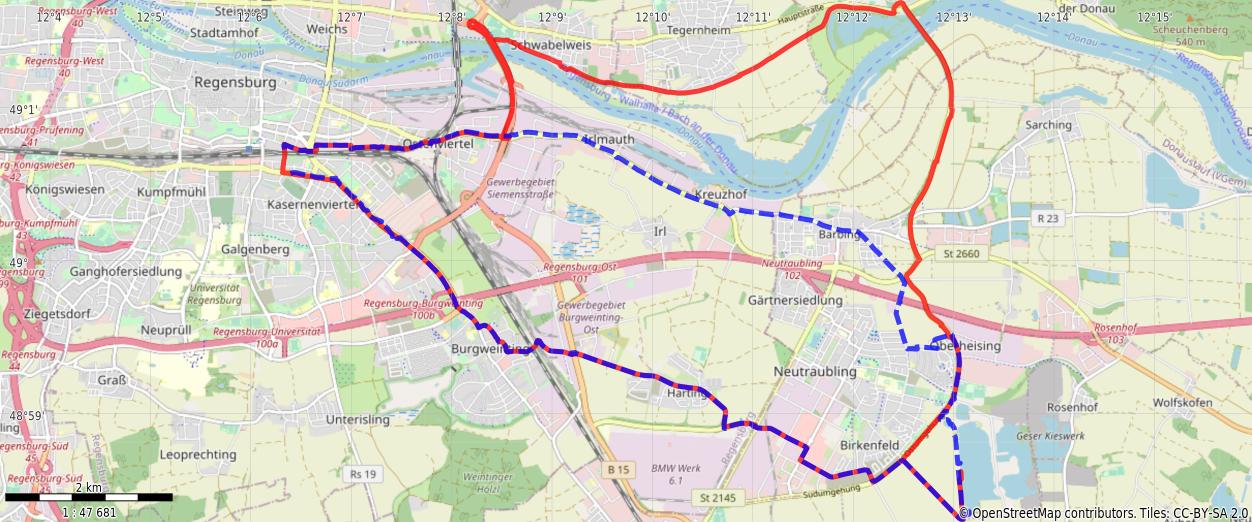 Stats
Total Distance:    23.6 km 
Time:              1:30
Calories:          1033
Calories from fat:   17%
Average Heart Rate: 132
Maximum Heart Rate: 150
Fat Burn:          0:05
Fitness:           1:25