Kurzarbeit again today. I decided not to torture myself with a mountainous bike ride, but instead stick to a flat loop out south and east of town. This was along the R7 route recommended by the Landkreis Regensburg.
The snaps: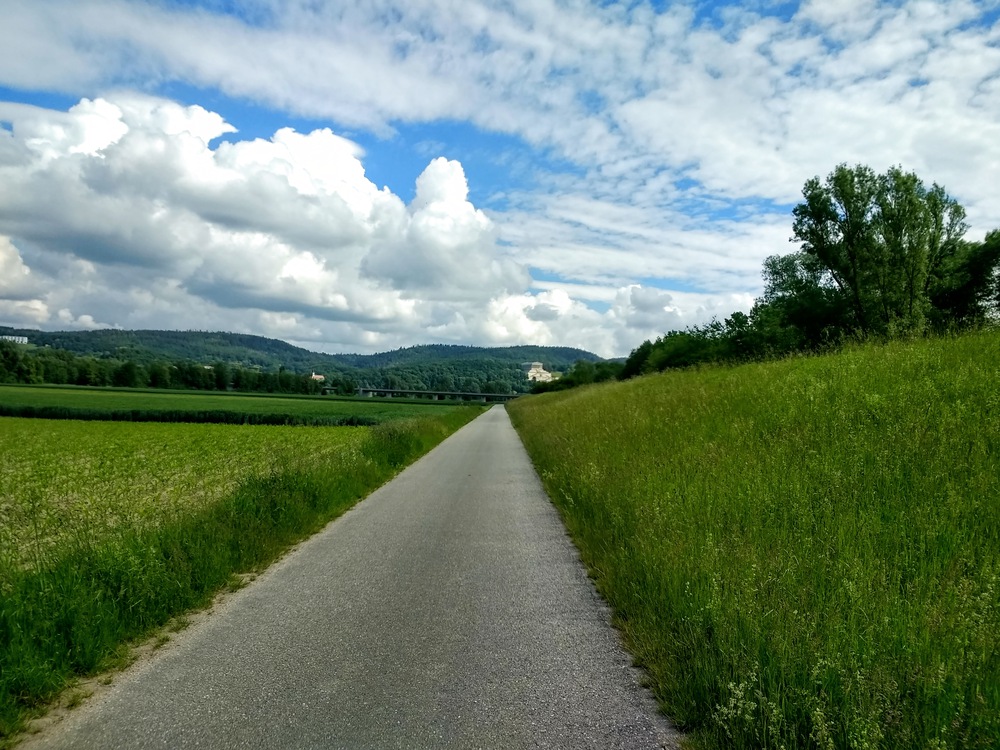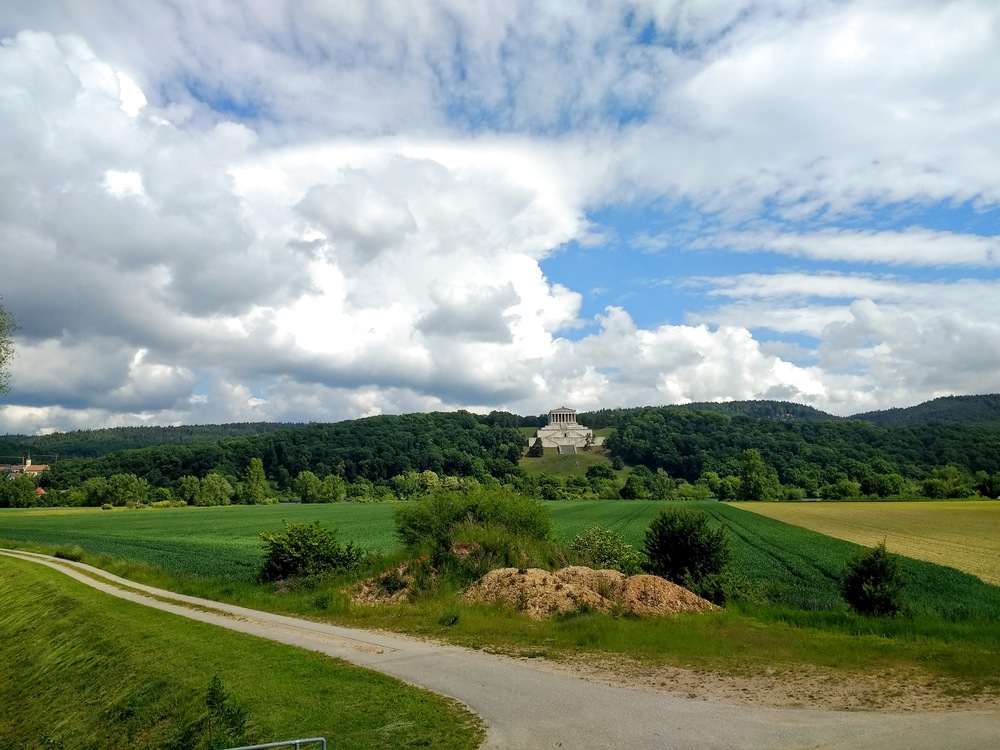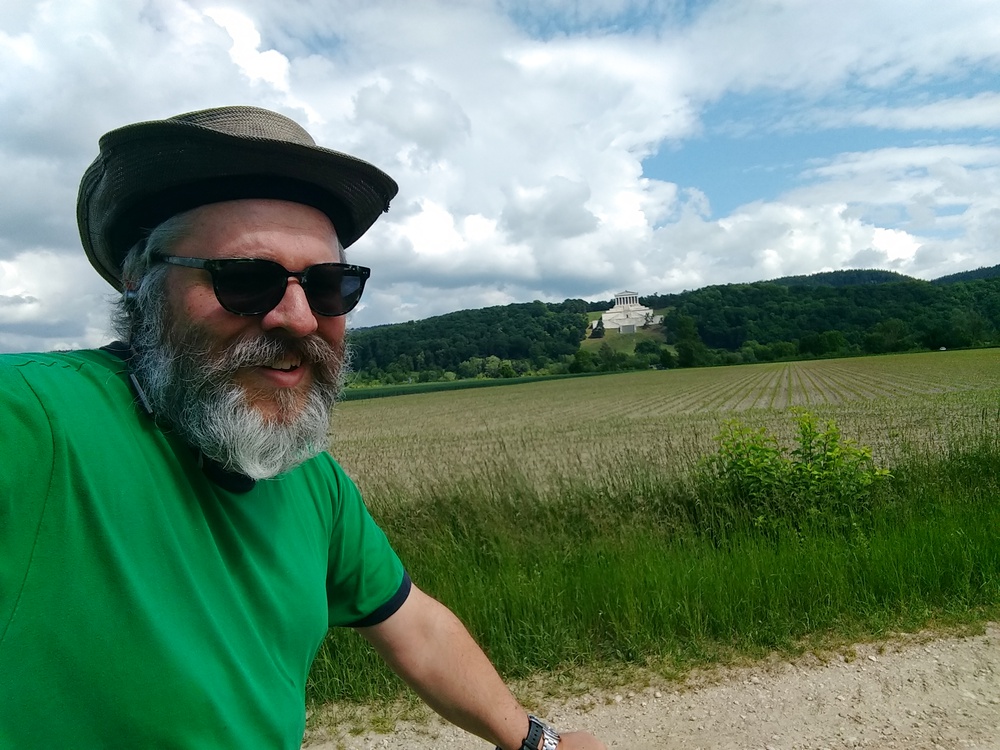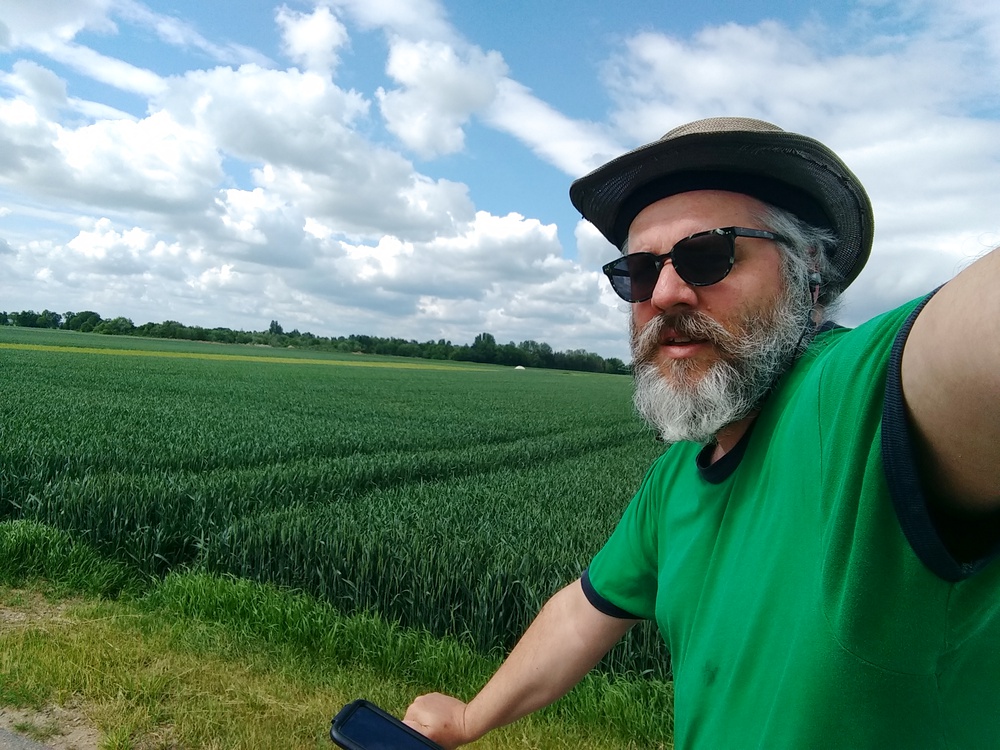 Sarching's amphibious cacophony:
Route: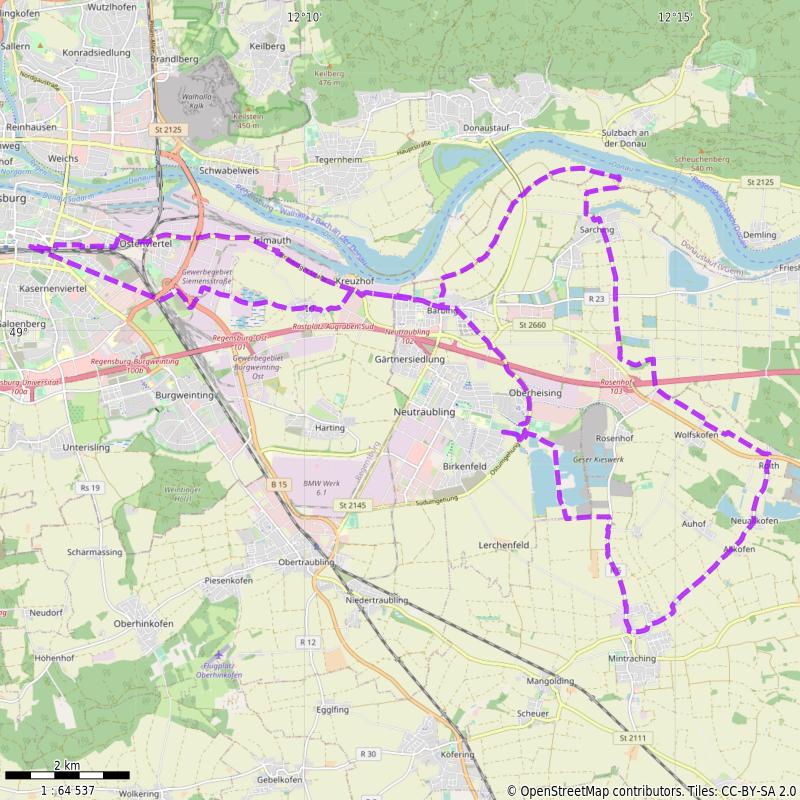 I messed up my own GPX track recording on this one, forgetting to separate this track from an aborted one on Wednesday, which explains the teleportation from home to the Ostbahnhof area.
Distance:  about 40 km
Time:  2:21
Calories: 1353
Calories from fat:  29%
Average Heart Rate:  121
Maximum Heart Rate:  144
Fat Burn:  0:31
Fitness:   1:50 
Weight:  not weighed