Threatening to rain all day today, and it actually did — a few drops at least on the way to REWE to get some groceries before work.
Flowers look nice at Luitpoldstraße and Sternbergstraße.
Also La Bona I mean "Orient Imbiss" has pita bread for sale on shelves on the street.
Snaps: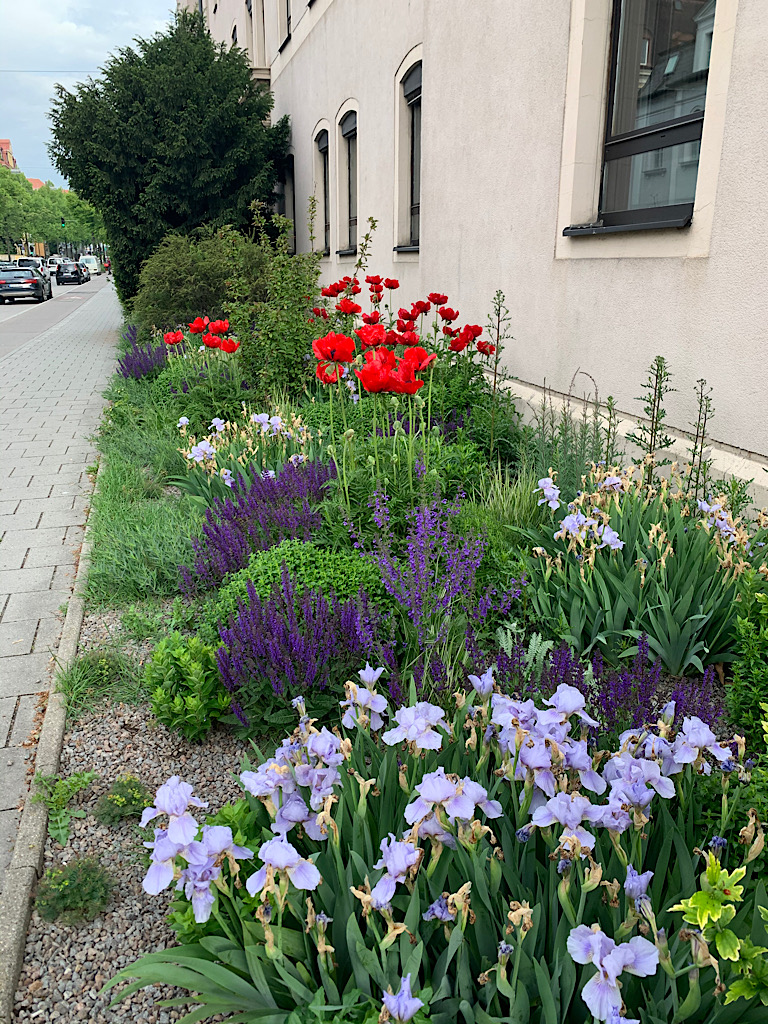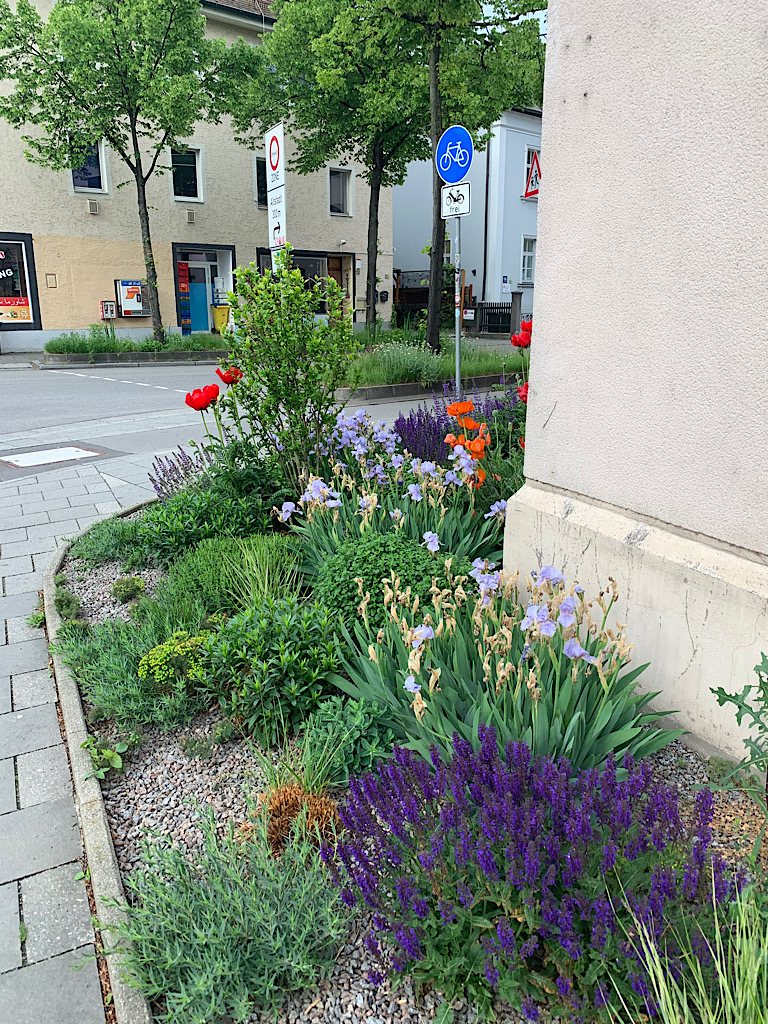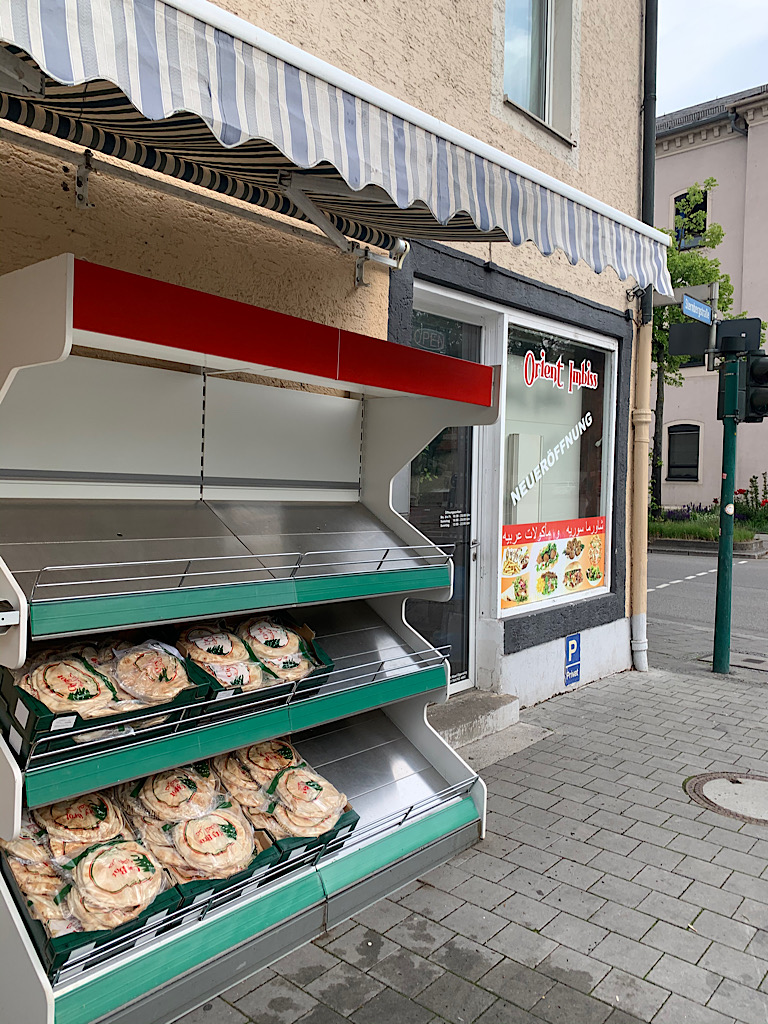 Route: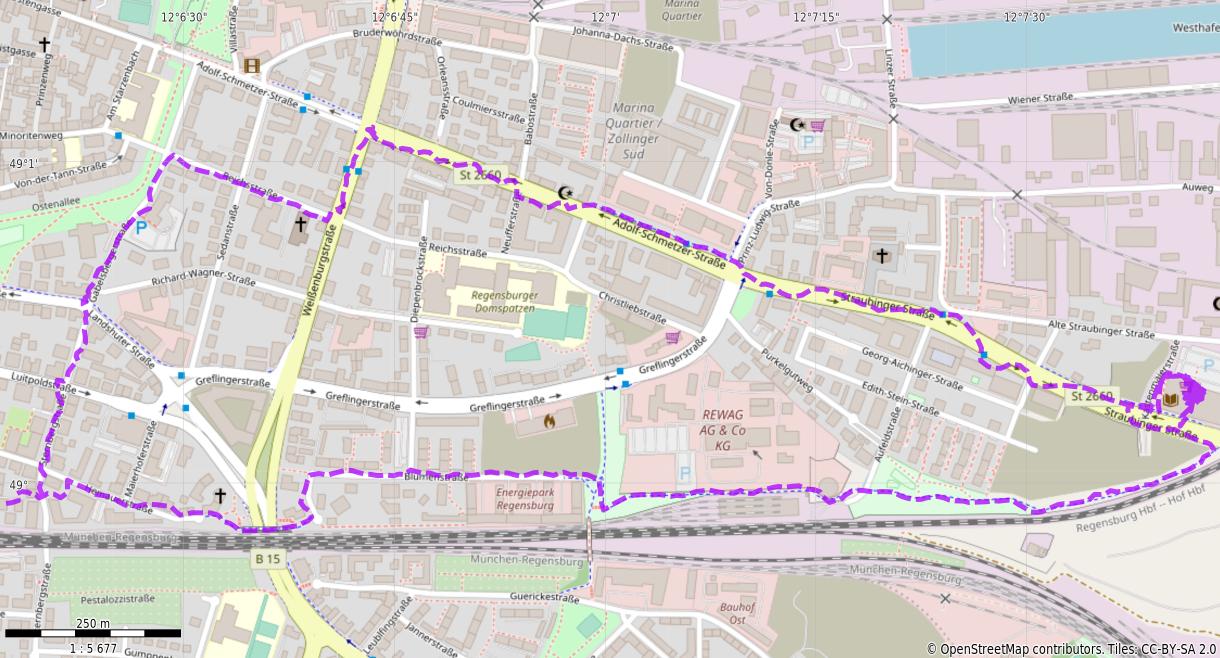 Machine(s):  none (street)
Time:  1:11
Distance: 5.4 km 
Calories:  494
Calories from fat:  37%
Average Heart Rate:  104
Maximum Heart Rate: 118
Fat Burn:  1:07 mins
Fitness:   4 mins
Weight:  not weighed