Scored fresh, local, green asparagus at the Donaumarkt – grilled it for dinner for the second day in a row. Was a great accompaniment to the Bärlauchrisotto Sarah made.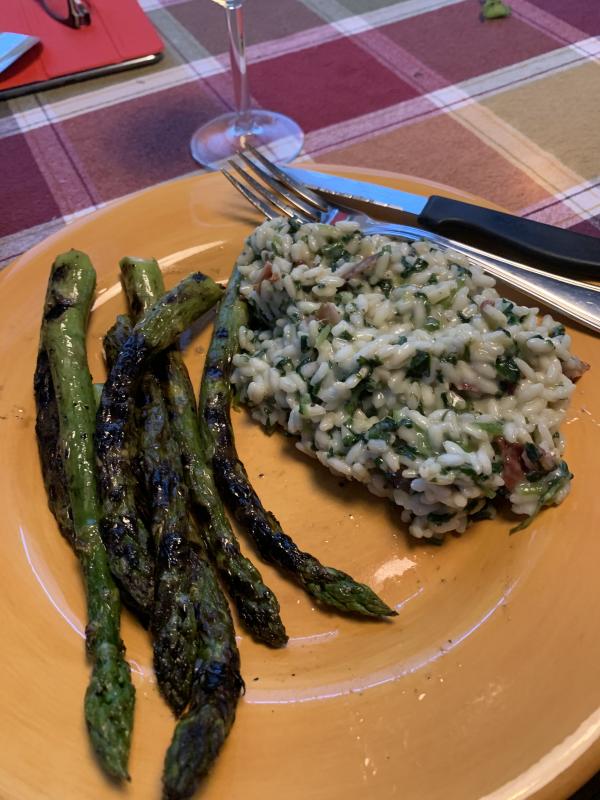 Desweiteren we went to Tutto Italiano for the first time and found some stuff that Il Mercato does not carry. Including wine from Badia a Coltibuono! What a score!
Two routes, 11.3 km total today: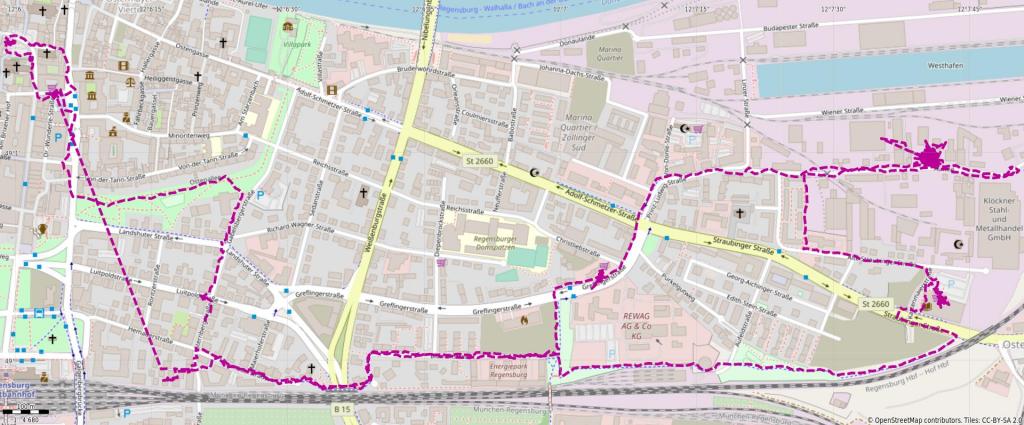 The splotchy bits are our wanderings inside the Lukullus Polish market on Greflingerstraße and Tutto Italiano and REWE.