First time out riding in 3 weeks, but we were getting plenty of exercise on foot, exploring Brussels, Essen, Berlin and Leipzig for a week. More about that on Ye Olde Regensblogge.
Today I thought I'd like another one of those Steckerlfisch for lunch like on my previous ride, so I planned a route through Obertrauling; but alas. No fish stand to be found. I did stop at Khoros for a Dürüm Kebap in Burgweinting, but it's been a long time since I had one of those, and I'd forgotten how generous they are for 5€. For all the good the ride did me (see the stats below), I bet that lunch zeroed me right out again.
Snaps
Just a smartphone selfie today, because I neglected to notice that the bike-mounted camera's micro-SD card is full. Oops. Next time.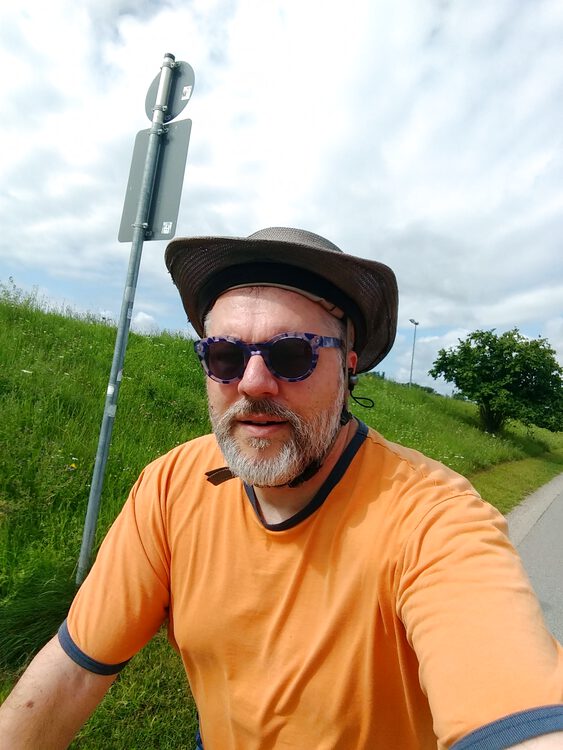 Route
You might need to tap or click the map to make it bigger. The red solid route was my intention. The blue dashed route is my actual route.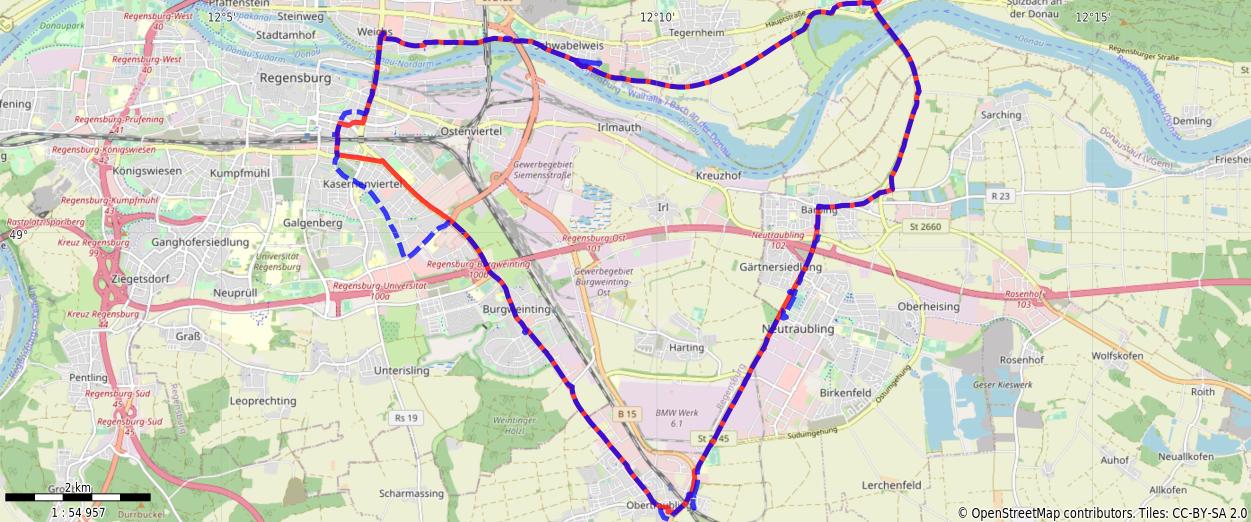 Stats
Total Distance:       28.4 km 
Time:                 1:41
Calories:              986 
Calories from fat:      25 %
Average Heart Rate:    121
Maximum Heart Rate:    150
Fat Burn:             0:36
Fitness:              1:05