It's cold enough now for a full-on winter jacket out there, thus the attire switch.
I thought I would give the ol' quadriceps a break and stick to some very level terrain. You can't go wrong with following the Danube for a nice, level ride. I still managed to take a wrong turn or two, but I never had to backtrack. In a couple places along my route, it's not obvious whether a biker should go left or right to stay on a path. At one point, I ended up on a frozed-grass-and-mud tractor trail, but the end was in sight, so I just pressed on.
Snaps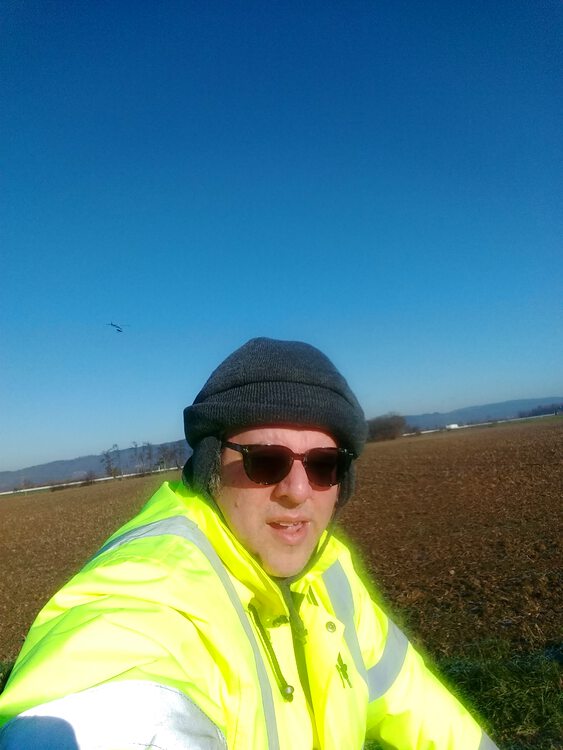 I got buzzed by a helicopter over a farm.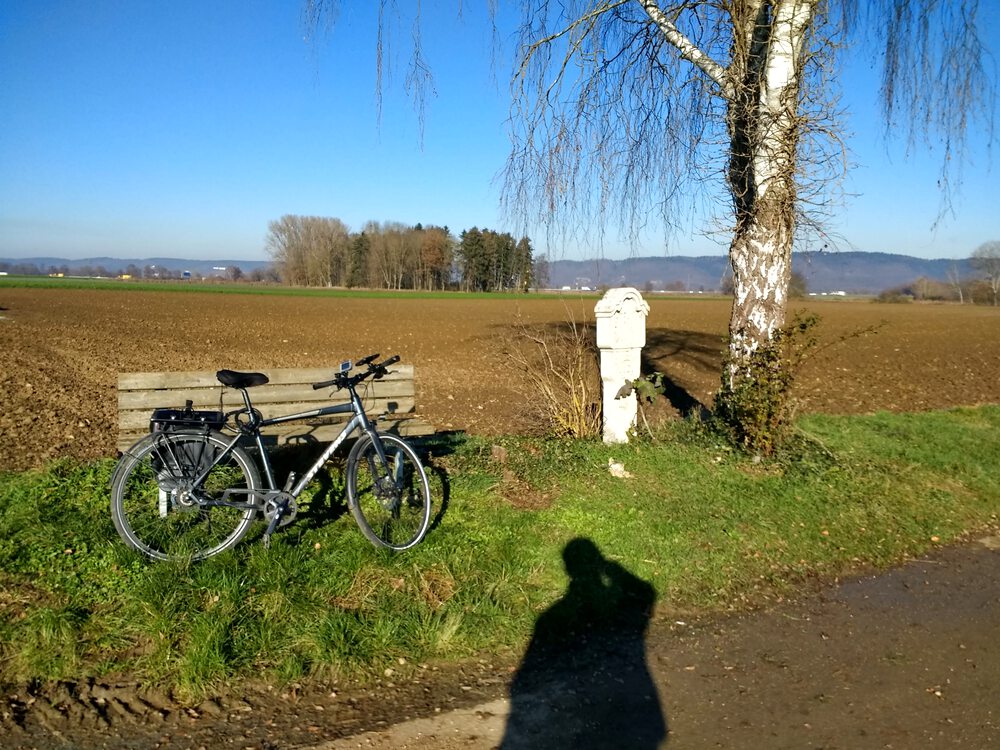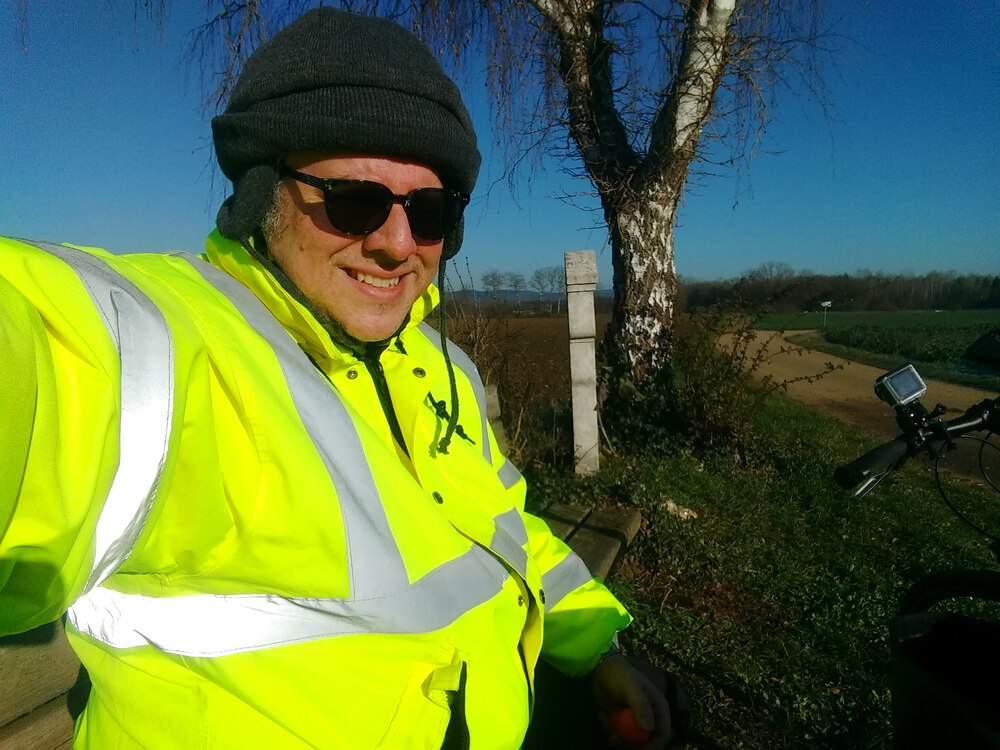 I stopped here (and have done so before) for a clementine and water break.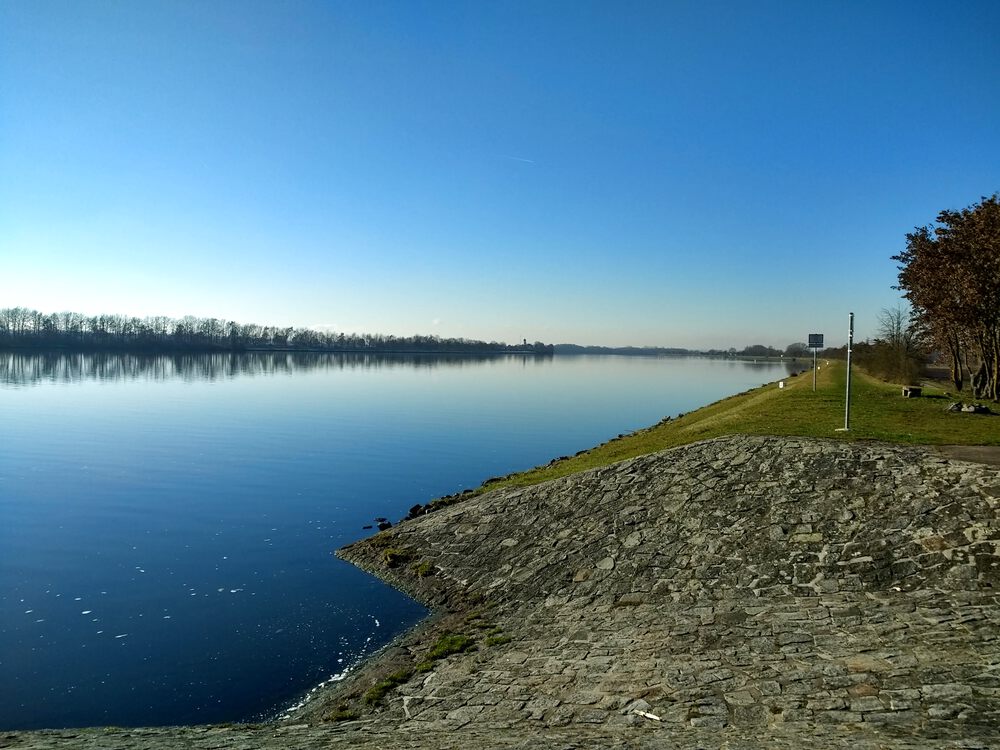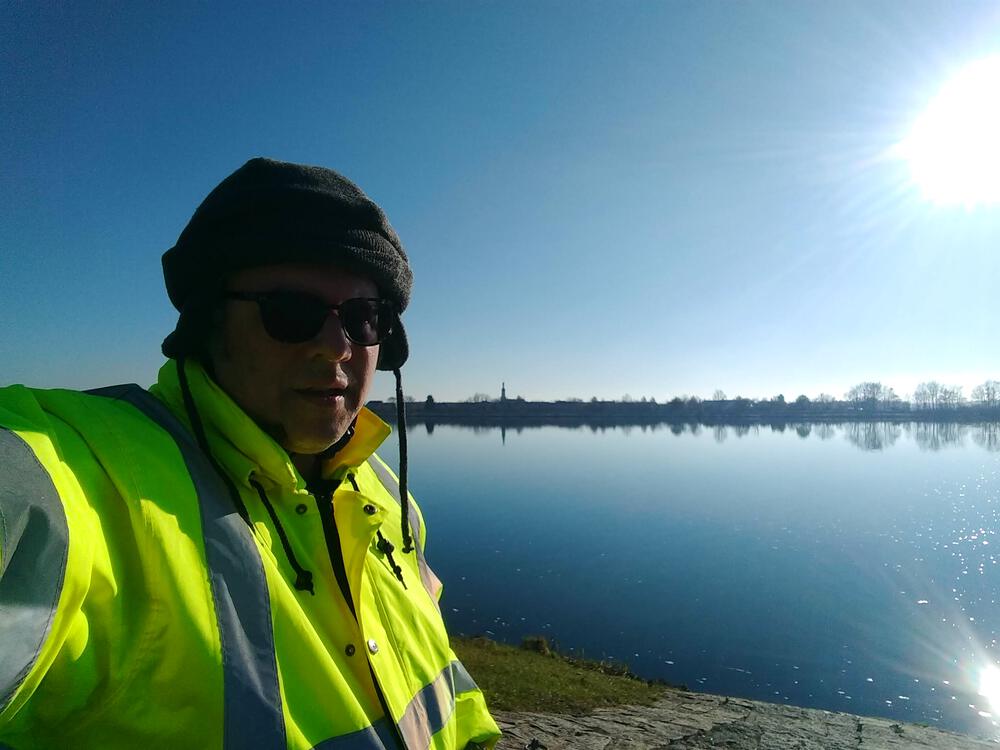 The river was very calm today.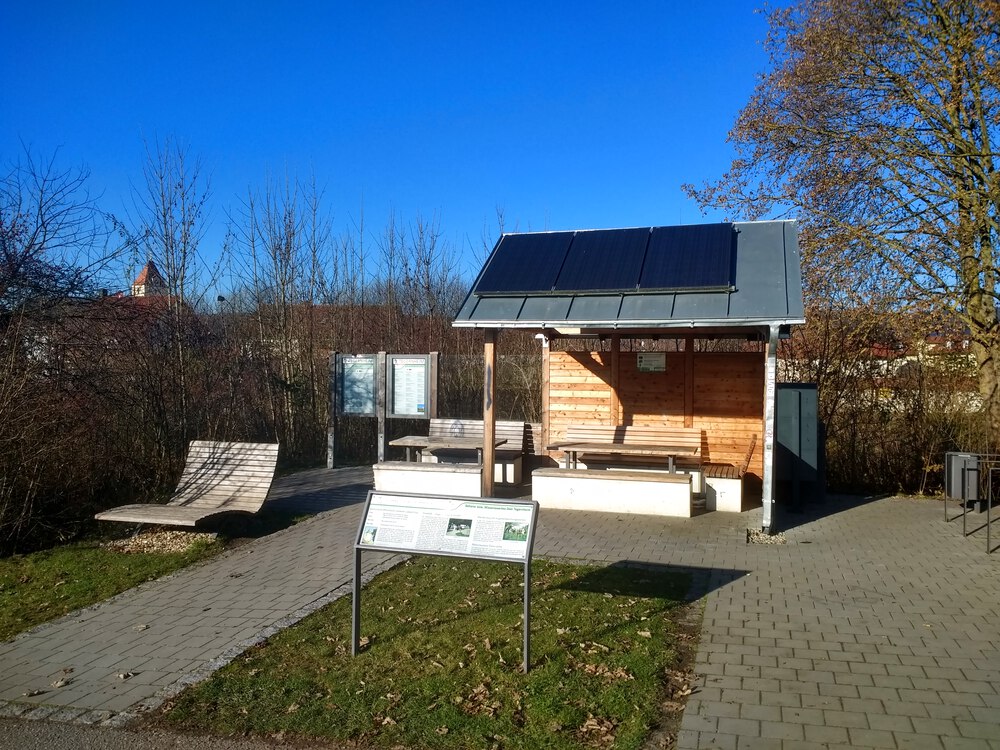 What the heck is this, an ambient temperature sauna?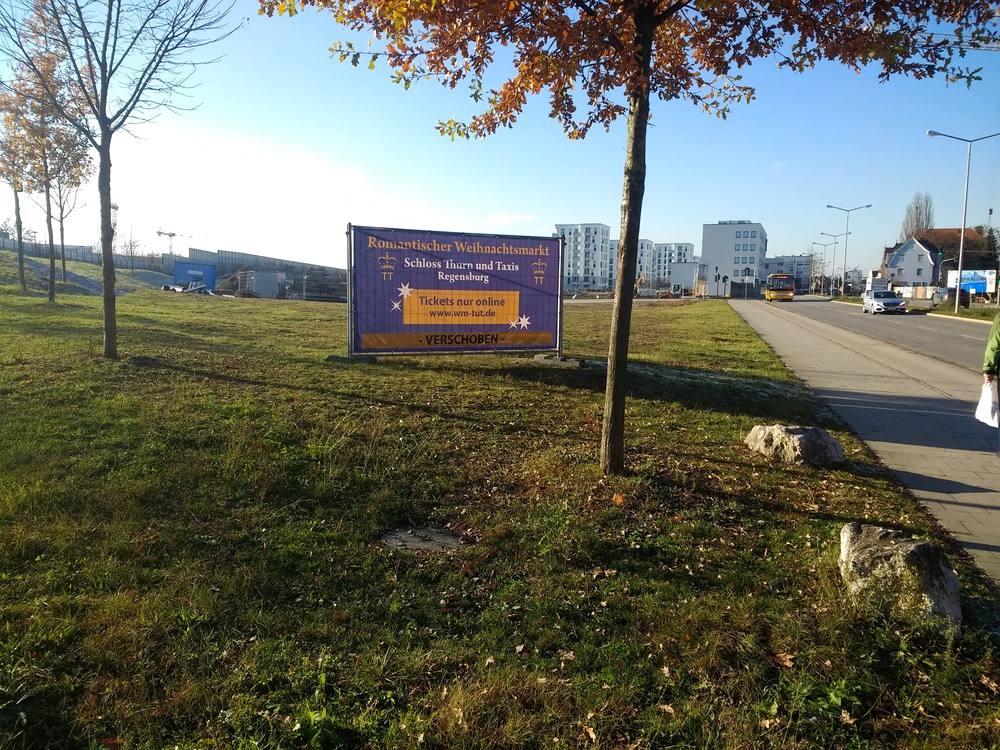 OK, so FINALLY the Romantischer Weihnachtsmarkt is not following the same procedure as every year. But verschoben to when? Will this be a Weihnachtsfrühling?
Route
You might need to tap or click the map to make it bigger. The solid red line is the route I intended to take. The blue dotted line is the route I actually took.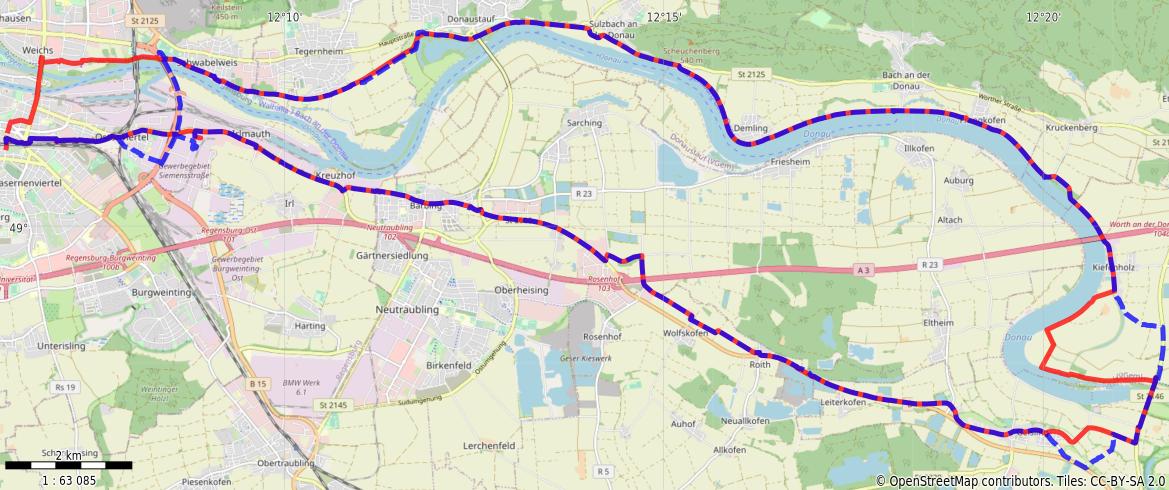 Stats
Distance:         49 km 
Time:              2:58
Calories:          2417
Calories from fat:  11%
Average Heart Rate: 145
Maximum Heart Rate: 165
Fat Burn:          0:06
Fitness:           2:52
Weight:     not weighed