No denying it – autumn is here, at least a day or two early. You can see it in the produce.
I had mapped out a nice route of nearly exactly 50 km, heading south on our street to Oberhinkofen, and then turning west towards Teugn to come up into Bad Abbach from the south, but … something was amiss in the state of Denmark, if you know what I mean, and given that it was a Sunday morning before 9:00, and nothing was going to be open, I opted to head into Bad Abbach from the east and headed home from there. Still turned out to be almost 35 km, and I'm fine with that.
The snaps!
There were three or four patches like this along my route.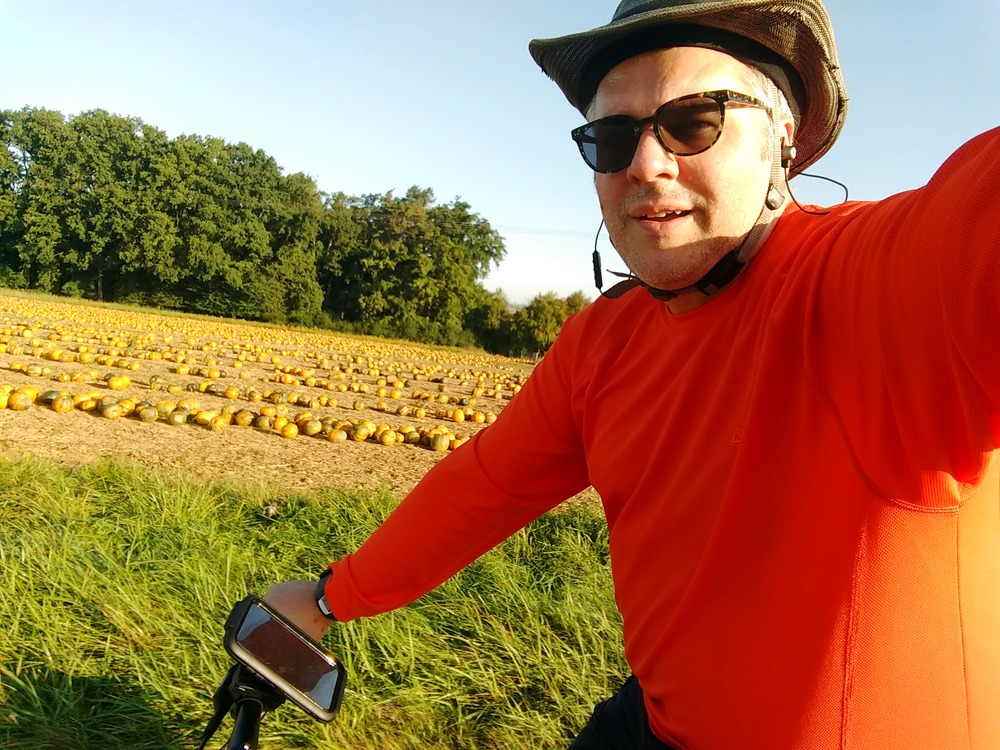 Someday I'd like to stop at either of these restaurants / Biergarten and see how those places are. Can anyone vouch for them? Get in touch with me, please. Gaststätte Vocht (an Asian restaurant):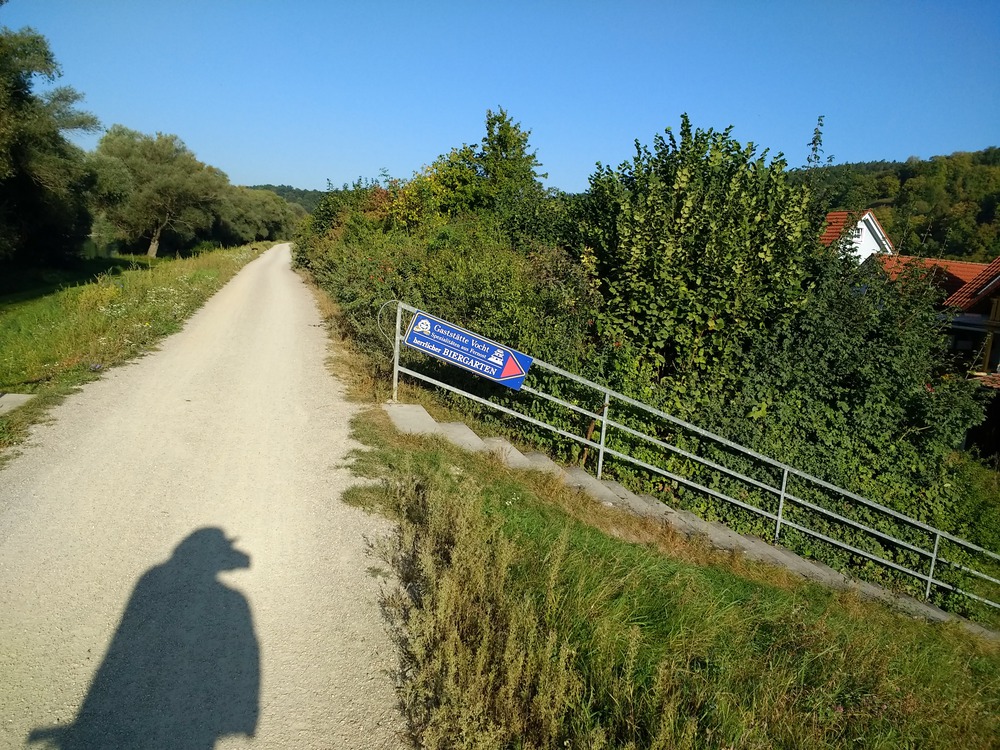 Brauerei Gasthof Berghammer: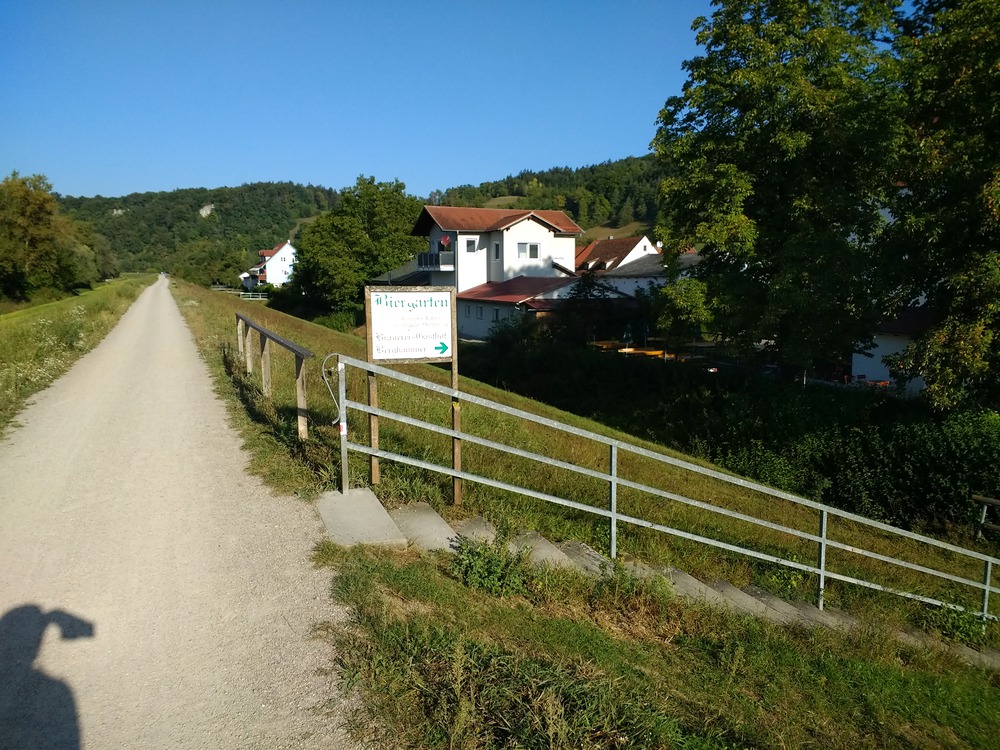 These sheep didn't seem to mind the weather, but I kinda did. I was a little cold for the first time since, like, March!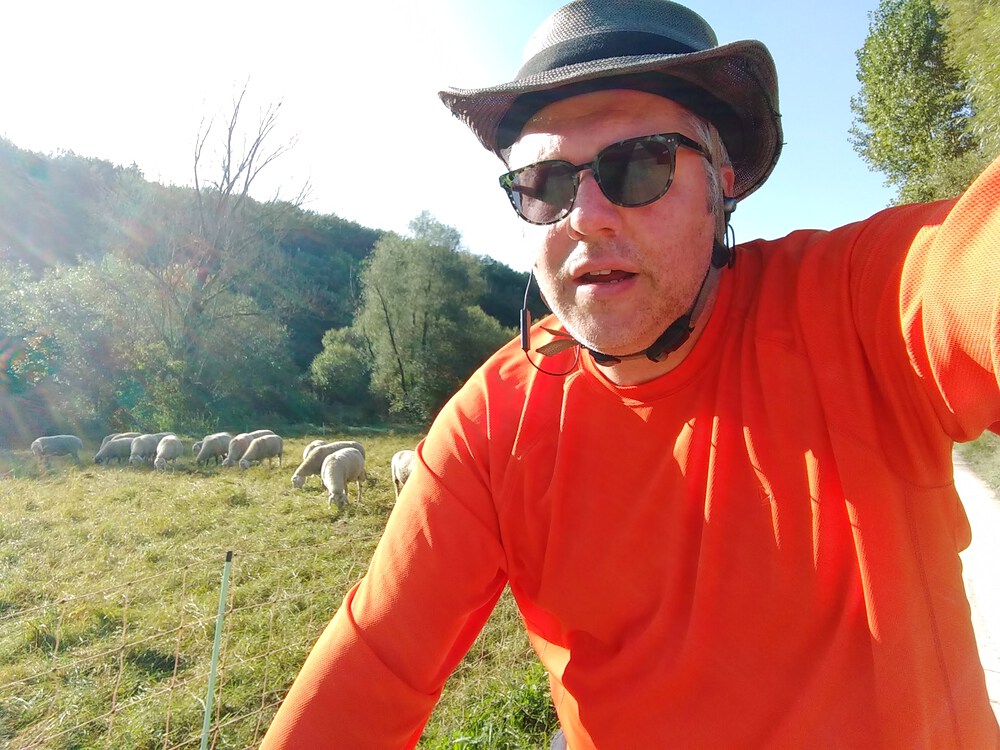 Route: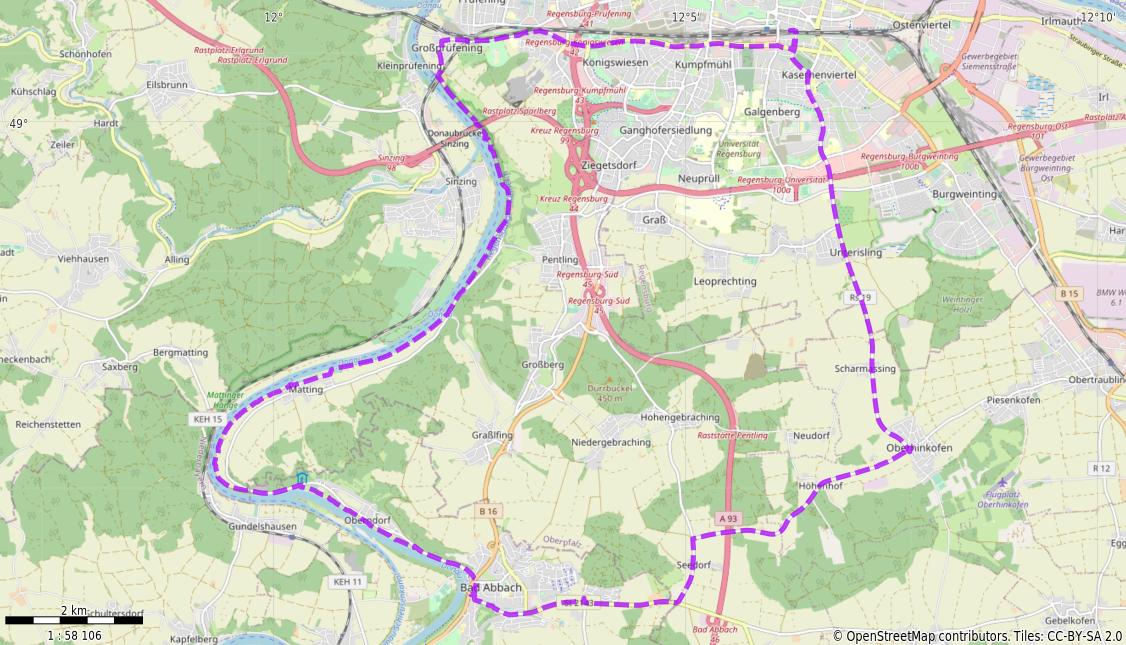 Distance:  34.7 km 
Time:  2:00 
Calories:  1160
Calories from fat:  25% 
Average Heart Rate:  121 
Maximum Heart Rate:  150
Fat Burn:  0:40
Fitness:   1:20
Weight:  not weighed